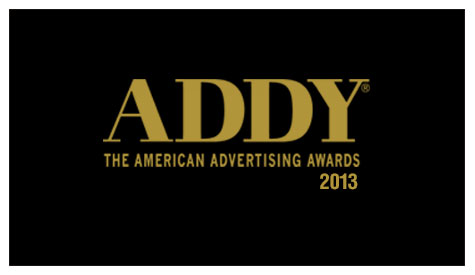 Insights:

2013 ADDY Awards – And the winner is…
The 47th Annual South Dakota ADDY Awards ceremony was held Friday, March 15th. For those who don't know, an ADDY is an industry award from the American Advertising Federation that recognizes creative excellence in all forms of advertising.
The importance of creativity in the advertising industry cannot be overstated. Creative work gets noticed, which is of paramount importance in today's incredibly cluttered marketplace. Great creative helps companies succeed and helps popularize important causes.
This year, Insight Marketing Design's commitment to Clearly Creative Communication was evident with ADDY Awards in multiple categories and for many of our clients. Insight Marketing Design's client, Simply Perfect won a digital category award. Howe Heating and Plumbing won a television category award. Century Business Products and Security First Bank won a radio category awards. The R. F. Pettigrew Monument brochure also garnered an award in the Arts and Science category, with Dakota Roots and Auglaize Erie Machine winning awards in the element of advertising category. And Insight Marketing Design's Christmas mailer also won an award. If you didn't receive one of our "Classic Holiday" mailers last holiday season, send us an email and we'll put you on the list for next year.
We'd like to congratulate all the agencies and clients who participated in this year's ADDYs and remind you that with great creative…everyone wins.