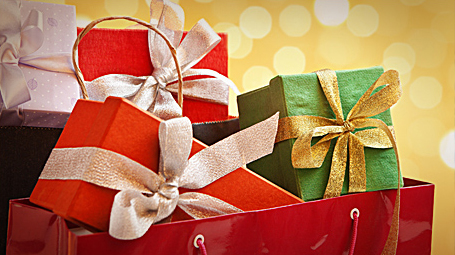 Insights:

Marketing Insights: Is it too soon for Christmas?
Is it too soon for Christmas? The popular answer to the increasingly early appearance of holiday marketing is usually a loud and disgusted, YES!
Of course, if 20% to 40% of your annual income depended on holiday sales, like it does for most retailers, you might be anxious to get things moving a little bit earlier every year, too. According to the National Retail Federation, the world's largest retail trade association, over 40% of consumers begin Christmas shopping before Halloween. So, in a way, retailers are actually doing a service by moving the holiday earlier and earlier.
The biggest complaint I hear about the early appearance of Christmas marketing and store décor is that it devalues the very important holiday called Thanksgiving. The idea of tinsel mingling with our Thanksgiving turkey leaves a bad taste in a lot of people's mouths. The biggest complaint I hear around Christmas is there's not enough time to get everything done before the big day. Kind of a catch 22 when you think about it.
If I sound somewhat blasé about the perceived early start of the season it may be because in the advertising industry we' re working on holiday marketing by the end of summer. So before you start complaining about seeing holiday ads in November, just remember we've been singing carols since August. 
Don't forget, there are only 26 days between Thanksgiving and Christmas this year, so you better get shopping.
Next week's topic – MarCom Awards winners announced.