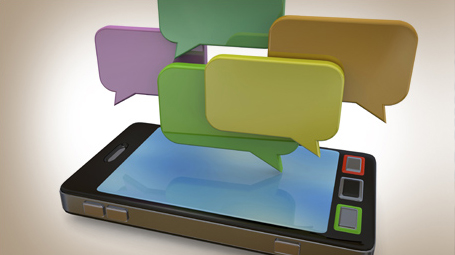 Insights:

Marketing Insights: The social side of email marketing.
Opt-in email marketing can be a very effective means for increasing sales for your company.
The challenge is how do you get people to opt-in? A great place to start is with your social media outreach efforts. If people "Like" you on Facebook or follow you on Twitter or other platforms they are expressing an interest in your business and are therefore prime targets for your email list.
Providing your "fans" an easy way or even an incentive to receive your email messages can drastically increase both the quantity and quality of your list.
A few simple ways to get people to opt in to your email marketing list include:
1) Simply ask. Provide a tab or information on your social media bio that leads people to a sign-up form. Remember, it never hurts to ask…and they "like" you already.
2) Incentivize your consumer. Provide a discount on your products or service for those who sign-up to receive your emails. 10 or 20% isn't a lot to pay for an extremely low-cost way to keep in contact with a proven customer.
3) Create a contest. A one-time giveaway can garner a massive amount of email addresses. The prize should be relevant to your brand to ensure those who are signing up have a strong potential of becoming future customers.
4) Educate. Offering your customers information in the form of webinars or Q & A sessions that require providing an email address to sign up are considered a fair trade for most consumers.
There are many other strategies for growing a valuable email marketing list and, considering that more than 90% of people view their email at least once-a-day, providing your potential customers the opportunity and incentives to receive them makes good business sense.
 Next blog topic – ADDY Awards 2014