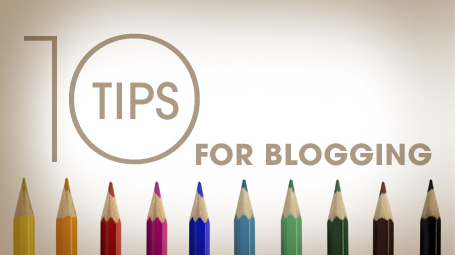 Insights:

Marketing Insights: Ten blogging tips.
This is a blog about blogging.
Almost daily Insight makes recommendations to clients regarding the benefits of content creation for their websites. Blogging is a great way to add fresh content, to improve search engine optimization and to engage customers and prospective customers.
It's also hard work to create fresh content on a regular basis. So, here are ten blogging tips to make the task a little easier:
Develop a blogging calendar. Include dates, topics and assign authors.
Strive for at least one blog post each week.
Identify keywords that you want associated with your company and your website.
Write for a particular audience or person. It will make the content more "personable."
When writing the headline, consider how it will read in a social media post.
Jot down topics as they occur to you – I have a "blogging ideas" page in my smart phone.
Do current events affect your company? Comment on them.
Write about trends in your industry.
PR. Every once in a while, include a blog that tells your readers what your company is doing, awards you've received or achievements of staff members.
And, of course, top ten lists always make good content.
At Insight Marketing Design, writing and posting the blog isn't the end of the assignment. We also develop a social media plan for promoting the blog via Facebook, Twitter and LinkedIn. We write separate posts for each social media channel, and alert our various audiences and followers through scheduled posts.
Happy blogging…and contact us if you'd like a copy of our blogging calendar template.