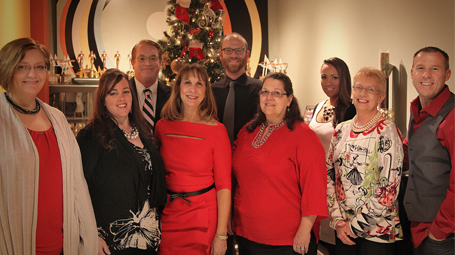 Insights:

Insight's Classic Christmas Party.
Insight celebrated the season with a Classic Christmas Party at our downtown Sioux Falls office. While usually the site where breakthrough marketing campaigns and state-of-the-art digital efforts are produced, our office made a magical transformation into a holiday wonderland. 
Five themed Christmas Trees, endless strings of twinkling lights, holiday bric-a-brac and live music set the scene for feasting, toasting and joyous holiday spirit.
A steady stream of clients, vendors and agency friends visited to share a cup of good cheer and much merriment was had throughout the night.
We wish to thank all of our guest for attending the Insight Marketing Design Classic Christmas Party and for sharing the season with us. You can see more party pictures on our Facebook page. 
Happy holidays from all your friends at Insight Marketing Design!