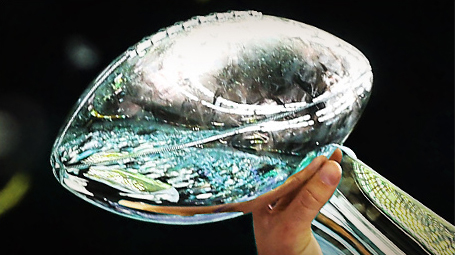 Insights:

Marketing Insights: Ad Bowl 2015
SuperBowl XLIX is just days away and sports fans are gearing up for the Patriots vs the Seahawks. But in "Ad Land" we're gearing up for Ad Bowl 2015 – the premier venue for top advertisers to reach huge audiences. Years ago we waited with great anticipation to see what the big brands would bring to the big game. 
But things have changed at the Ad Bowl. Advertisers are teasing or "leaking" their ads online, on social media and on television. It all started in 2010, when Volkswagon and E*Trade posted their ads online before the big game. Since then, many of the SuperBowl advertisers have developed a "pre-game," a "game" and a "post-game" strategy for reaching customers.
The goal is to create buzz for the ads and the brands, and it's working.
Budweiser chose to premiere its Bud Light "Pac-Man" commercial in The Tonight Show with Jimmy Fallon last week. The actual 90-second ad will air in the fourth quarter of the SuperBowl, but you can see it here.
So, by first commercial break in SuperBowl 49, a lot of us will already have seen the spots – increasing the viewership of the estimated 110 million football game viewers.
In the words of Skittles, this is Awesomer.