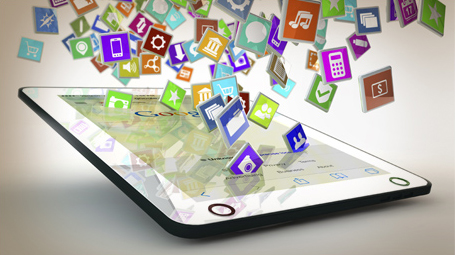 Insights:

Google announces more prominent ranking with app indexing.
Google has more than 200 ranking signals that they use when deciding where your website will appear in their results. Mobile-friendliness is one of the newest ranking signals, which you can read more about in our blog post from last week. Smart phones and tablets are now primary devices people use to access the Internet. Google, the world's most popular search engine, has done more than simply figured this out — they are actually tailoring searches to be more mobile friendly.
While this shouldn't come as shocking news, the fact that Google has clearly stated what they will be doing to promote this new direction is very uncharacteristic for the historically closemouthed corporation. If you are using an Android device, you can expect to see more relevant app content in your Google search results.
Google's announcement stated:
"Starting today, we will begin to use information from indexed apps as a factor in ranking for signed-in users who have the app installed. As a result, we may now surface content from indexed apps more prominently in search."
App indexing means that Google's bots will crawl apps like they do websites to find information that will be relevant to a search query.
Relevant app content will then be displayed alongside your webpage search results, allowing the mobile user to choose either to access your information from the app or from the website.
Apps that are on a person's device will be factored into rankings in search results, which can provide a serious competitive edge for companies to retain customers.
Getting your app indexed by Google is done in much the same way a website is indexed, so if you have an app for your company you will definitely want to get it indexed as soon as possible. If you don't have an app, now may be a good time to consider creating one.