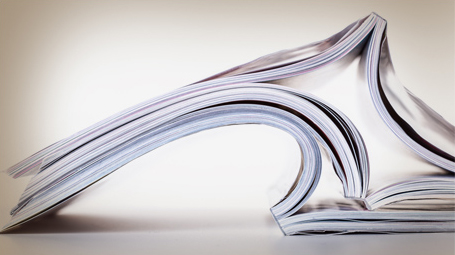 Insights:

Marketing Insights: Magazines as marketing.
While most people know Insight Marketing Design creates a wide array of marketing materials, including ads, billboards, television and radio spots, collateral materials and amazing digital marketing campaigns, many don't realize we also design magazines for our clients.
For companies and organizations that have a lot of information to share with their audience, consider magazines as marketing tools to inform and build community.
Magazines provide a platform that allows many subjects related to your organization or business to be examined and many voices to be heard. To use magazines as marketing tools, you need to keep in mind that magazines are not brochures or a soapbox for ranting about how great your product or service is. Magazines need to adhere to an editorial approach that focuses on providing the audience information that is informative, appropriate to the focus and interesting.
Nice photography and visual pleasing layouts also encourage audiences to read more and thus receive more information than they would in most situations.
While printing a glossy magazine comes at a cost, well-done client magazine are often able to sell ad space to offset the expense.
Magazines can be created both in paper format and online. Often printed magazines are re-formatted for online usage to provide the audience a choice on how they would like to receive the information.
It's important to remember that in today's world where everyone is rushing to promote the latest marketing vehicle, sometimes the tried and true formats, like magazines, also can be an effective vehicle for your message.
If you're not one of the lucky ones who receive the Insight-produced Ethanol Today magazine you can view some samples of it here.