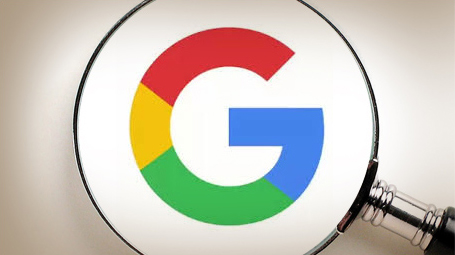 Insights:

Google Updates – "They're at it again."
Even in the fast-paced world of tech, Google is something of a standout. Changes to both paid and free products come regularly and usually without much warning. Some are small tweaks to layout or code that have little impact on user experience; others are major updates with major effects. (Think of the Penguin / Panda updates to Google's search algorithm that knocked 1000s of websites out of the search results overnight, or more recently the so-called Mobilegeddon update that hit the ranking of sites not built with mobile responsive architecture.)
What is rare is to have two Google updates rolled out simultaneously, and that is just what happened last week.
The first Google update came in the form of changes to how and where paid search ads will be displayed.
The second Google update relates to how results generated by Google Local are to be formatted.
At first glance these changes seem cosmetic, or as Google always claims, "designed to improve user experience." That may be so, but for marketing agencies and for businesses promoting themselves online, the effects are more dramatic
The AdWords changes will have the greatest impact, and involve the disappearance of Side Ads. Side Ads, running down the right hand side of the SERPs, have been a feature of AdWords since its inception. While they have never been as effective as Top Page Ads, they nevertheless allowed for upwards of 10 – 12 ads to display at a time. Google is replacing Side Ads with a 4th Top Page ad. This may seem like a good thing given Top Ads generate higher CTRs, but fewer ads displaying means more competition, and more competition means higher cost per click. Also at this point, we don't know how this will impact ad extensions given a more crowded upper page, not to mention squeezing another ad at the top of the page further pushes organic results further down the page.
The second change relates to local results generated by Google My Business. Traditionally when a geographic reference coupled with a business query is entered into the search bar, the Google Maps database rendered what was called a seven-pack. Seven local listings calibrated by Google My Business ranking and proximity. Results displayed address, phone number, website etc. But rolling across the US last week marketers began to notice changes – the seven-pack became a three-pack and key details like phone number and full address were missing. Now you'll need to click on one of the three results to get full details. (The roll out seems not to be complete at this point, but Google Chat Rooms assure us it's coming.) Again the upshot here is that with seven slots reduced to three, there is going to be greater competition for local business results, and in the case of Google Local, which is a non-paid service, the greatest deciding factor for visibility is going to be rank.
Google doesn't stand still, and neither should it. But if you would like to understand the impact that regular changes and updates have on your business contact Insight Marketing Design for a consultation. Let us help you with the tricky business of rank and keep your business visible in Google's ever-changing search results.