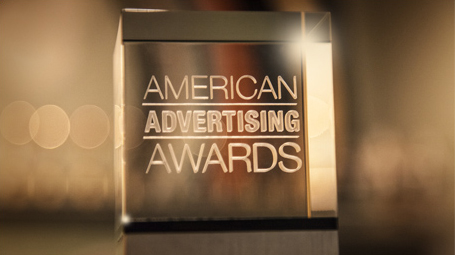 Insights:

Insight wins national American Advertising Award.
Insight Marketing Design is proud to announce we have received a 2016 national Addy winner from the American Advertising Federation Awards.
An old creative department adage says there are no small opportunities, just small thinking.
This has been proven true once again as Insight took a door hanger assignment and turned it into an attention-getting and compelling communications vehicle.
Insight, and our client Kieffer Sanitation, was awarded a silver national addy award in the Specialty Advertising category for a door hanger promoting recycling.
The door hanger was made of clear plastic in the shape of a water bottle. The headline said "Recycling Clearly Made Easier" to promote Kieffer's new single stream recycling option.
The American Advertising Awards is the industry's largest competition. To reach the national level, ads must first win at the local ADDY and district ADDY level.
Each year, this show attracts over 40,000 entries from across the United States. The ADDY's feature marketing entries in all mediums from huge national marketers all the way to small local businesses.
We want to congratulate Kieffer Sanitation on their national ADDY and all our clients for allowing us to think big on every concept we create for them.