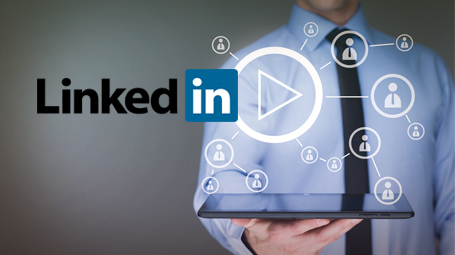 Insights:

Lights, Camera, LinkedIn
LinkedIn, the business side of social media recently launched In-Stream Video on their site.
Starting with 500 influencers as a test run, this new video feature is free and will feature no ads.
The premise is simply to add another level of engagement for the over 400 million LinkedIn members.
The videos, approximately 15 to 30 seconds in length, are supposed to feature members sharing their business wisdom and answering questions.
I'm guessing doing all that to grow their followers and their business and/or personal brands.
While people have been posting videos on LinkedIn, they haven't been a part of the platform and simply opened a different player window. This new video effort will actually be a part of LinkedIn.
Of course, LinkedIn is pretty late to the social media video party, which most other platforms had adopted a long time ago.
It's clear that videos have proven a hit on social media with billions of views daily and dramatically increases interaction on sites.
The really question isn't why it took LinkedIn so long, but how long until the free and ad free format will last.
Obviously, there's money to be made advertising through videos to the very specific industry and business demographics available with LinkedIn.
Could this be the start of a tsunami of business-to-business video marketing? It certainly tempting to think how targeted this approach could be for marketers of business services and products.