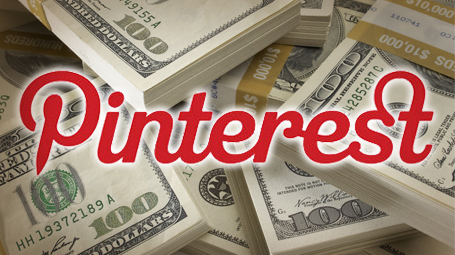 Insights:

Marketing Insights: Pinterest redesigns business page
Pinterest claims to be "The world's catalog of ideas" but it has not hidden the fact that what it really wants to be is "The world's catalog of things to buy."
For those not familiar with Pinterest, it is a social media platform that allows users to upload images and save and sort them on their board (a "board" is just Pinterest's name for a user's home page).
People "Pin" images of things they like, want or are interested in. They can also view other people's boards.
In the beginning Pinterest really took off with people looking for, or showing off, new craft projects, recipes, design ideas and things of that nature.
People are still doing those activities, but many people also Pin things they hope to buy someday or to seek out items they may want to buy.
that is where Pinterest saw the big opportunity to monetize their free-to-consumers, social media site.
One look at the stats and it's hard to argue with them. For example, research has shown that 55% of Pinterest users shop or find products to buy on their site, compared to only 12% of users on Facebook's site.
That's literally millions and millions of the over 100 million active users looking to buy…probably not a bad place for a business to be.
While the Pins a business posts can contain links to their website, the newest twist is a redesigned Pinterest business page.
This new design allows businesses to highlight up to five boards at the top of the profile. It also offers the ability to highlight buyable, e-commerce enabled Pins that allow consumers to actually purchase products through the new Shop slot within the Pinterest site.
For companies that carefully curate their boards and spend the time to promote their products through Pin sharing, promotion and placement, the removal of needing to go to another site to make a purchase could make a huge difference.
Basically, it brings impulse buying to the Pinterest universe.
Pinterest is truly becoming a mega-size version of the old Sears Wish Book and retailers and manufacturers who wait to take advantage of this active purchasing environment may wish they hadn't.