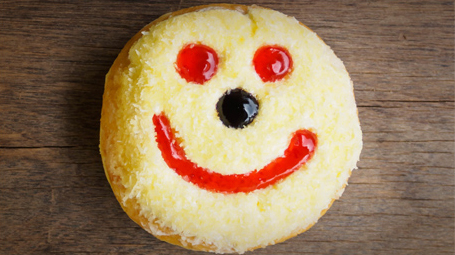 Insights:

Marketing Insights: Freats. The power of a company's culture
Every Friday at Insight Marketing Design one of our team members is responsible for serving Freats. What is a Freat you may ask?
A Freat is a combination of two words: Friday + treat.
Freat's can be anything the Freater decides to bring, breakfast, snacks or even drinks. It is also one of Insight's most popular subjects throughout all our Social Media outreach.
Now, as most of you know, Insight is not a restaurant, pub or cooking school. Which begs the question, why does a marketing firm promote food in their social media platforms? Well, for the same reason you may want to consider expanding the topics in your company's Social Media program.
Sharing our Freats allows people to get a glimpse of our company culture. It shows a more complete picture of the people who make up Insight Marketing Design. It adds another dimension to our agency, just like our holiday celebration pictures and outings.
Social Media is an opportunity to put a "face" on your company and promote team camaraderie and energy. It makes your business more approachable. We've often had new clients visit our office for the first time and ask about a Freat we had a month ago. We also have crafty clients who intentionally plan meetings in our office for Friday mornings. When it comes to Freats, it's "more the merrier."
Introducing employee activities and events into your Social Media presence also makes your outreach more interesting. If we only ever talked about marketing, our Social Media would probably get pretty stale to those who aren't focused on advertising one hundred percent of the time.
This is not to say that every company should do Freats, but that most companies should broaden the appeal of their outreach by focusing not just what they do, but how and who does it. It's also advisable to share with your audience things that your team finds important, whether it's a charity, civic events or anything that matters to your group. Naturally you should avoid divisive subjects and remember your corporate Social Media is not your personal soapbox.
By now you're all probably ready to get back to Freats, which can viewed by clicking here to visit our Facebook page and if you really want to dig deeper, you can click here to visit our Pinterest Freat page to get a lot of great, and thoroughly tested, recipes.
If you'd like to talk to us about your marketing needs, just a warning – our Friday morning meeting times are booking up fast.