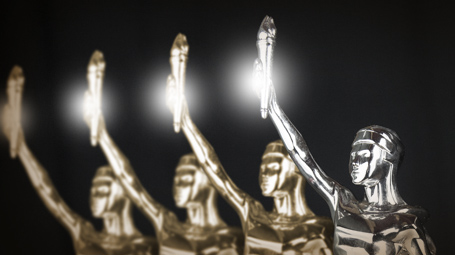 Insights:

Insight wins big at MarCom Awards
Insight is pleased to announce we have been awarded eight MarCom Awards for six of our clients and one MarCom for agency self-promotion.
The MarCom Awards is an international competition for marketing for communication professionals and large and small agencies. In their own words, MarCom states "Only those who communicate boldly and brilliantly through planning, design and writing will be honored."
This year, Insight submitted eight entries to MarCom Awards and each entry won.
The winning entries include:
Monks House of Ale Repute – Logo – Platinum Award
QualiTru – Magazine Campaign – Gold Award
Henry Carlson – Website – Gold Award
Dorsey & Whitney Trust Company – Identity Package – Gold Award
Dorsey & Whitney Trust Company – Logo – Honorable Mention
Lake Area Tech – View Book, Poster, Social Media Card – Honorable Mention
Insight Marketing Design – Christmas Print – Honorable Mention
Oro Agri  – Magazine Campaign – Honorable Mention
While our focus is always on helping our clients reach their goals, it is a well-known fact that creative marketing is more effective and provides a higher ROI. To ensure we stay on the leading edge of creative possibilities in traditional, digital and non-traditional marketing is why we enter these types of competitions.
We all wish to congratulate our MarCom winning clients and appreciate the opportunity to create award-winning work for their companies.
Please visit our work section on the Insight Marketing Design website to see this year's winners and a whole lot of other attention-getting, ROI-building creative executions.
Stay bold!