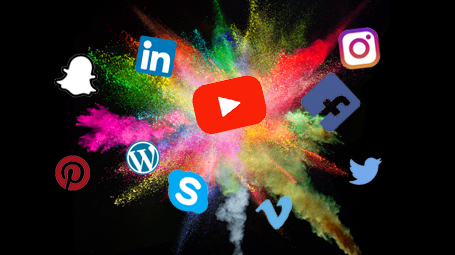 Insights:

Social media's video explosion
For years online videos have been gaining dominance as the most popular format for receiving information online. Today, research shows one-third of all online
activity is spent watching videos. Add the fact that the desirable target market of millennials has been identified as the largest consumer of online videos and it
becomes hard to ignore the power videos bring to a marketing plan.
While YouTube and websites are a natural place to stream your brand videos, overlooking social media as an outlet can be a costly mistake. A quick look at the
most recent social media video stats is really eye opening.
A few current social media video stats:
500 million people watch videos on Facebook every day
82% of Twitter users watch video content on the site
Mobile devices are the most common way for accessing social media sites and 92% of mobile video viewers share videos with others
10 billion videos are viewed on Snapchat every day.
And it's not just about the number of videos online, but also the results they deliver:
57% of consumers say videos make them more comfortable buying online
74% of consumers who watched explainer videos bought the product portrayed
76% of consumers said they would share a branded video with friends if it was entertaining
83% of businesses using online videos for marketing believe they offer a good ROI
Of course, just having a video on your social media platform isn't a guarantee of success.
Like all your marketing efforts, portraying the right image and delivering a strategic message that connects with your target market makes all the difference.
The storytelling nature of videos makes it an ideal medium for engaging your audience online and most digital experts agree that it will be the main method for
distributing information on digital platforms for years to come.
After looking at all the data, the truth is this blog probably should have been delivered as a video. Until then you can see some of Insight Marketing Design's online videos by clicking here.