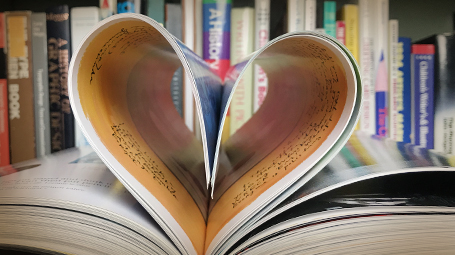 Insights:

Read all about the power of community involvement
It's what happens when community and creativity collide.
A big part of what makes Sioux Falls such a vibrant and livable city is the far-reaching support of the creative community. Simply walking downtown by the ever-changing SculptureWalk art displays is a pretty good indicator that this is a city that's serious about nurturing artistic vision.
In addition to sculptures, Sioux Falls is a hotbed of live theatre, live music, art galleries, museums, crafts and creative-based activities for children. The real reason this all works in a city of our size is that our citizens get involved and make things happen. This isn't a town of "wouldn't it be nice" but one of "let's really do this!"
One recent example is the support of a brand new creative resource opening in November in downtown Sioux Falls.
As a writer, I'm particularly thrilled at the success of the Full Circle BookSTORE Co-op Kickstarter campaign.
Their goal of $10,000 for start-up capital was exceeded, hopefully giving them the flexibility every new organization needs to flourish.
In a time when so many bookstores are closing around the country, leaving many cities and towns virtually literary wastelands, the citizens of Sioux Falls rallied behind the dream of a space dedicated to creativity, writing, poetry, books and live events.
Two business partners who have been running non-profit literary groups throughout the state for the past few years started the Full Circle Book Co-op to provide a brick and mortar location for creative people to gather, share ideas and support each other. In addition, as the name implies, their storefront will include a used bookstore — mostly stocked by donations — along with an event space and a beer and wine bar. As an aside, when you think of how many craft beer breweries call Sioux Falls home, you can see how their beer and wine bar offering lines up with their commitment to creativity.
The two partners have promised to keep prices as low to encourage and enable creative people to commit more time to their chosen art form and less time working just to survive. Any organization whose stated goal is not to get rich but to enrich an entire community can count on my support.
The Full Circle Book Co-op grand opening is scheduled for November 2nd in their new location at 123 W. 10th in Downtown Sioux Falls. I encourage you to attend and support this important addition to our city's creative culture, but please leave some of the good books for me.
Good luck, Full Circle Book Co-op.
Written by Jon Carroll, Creative Director at Insight Marketing Design