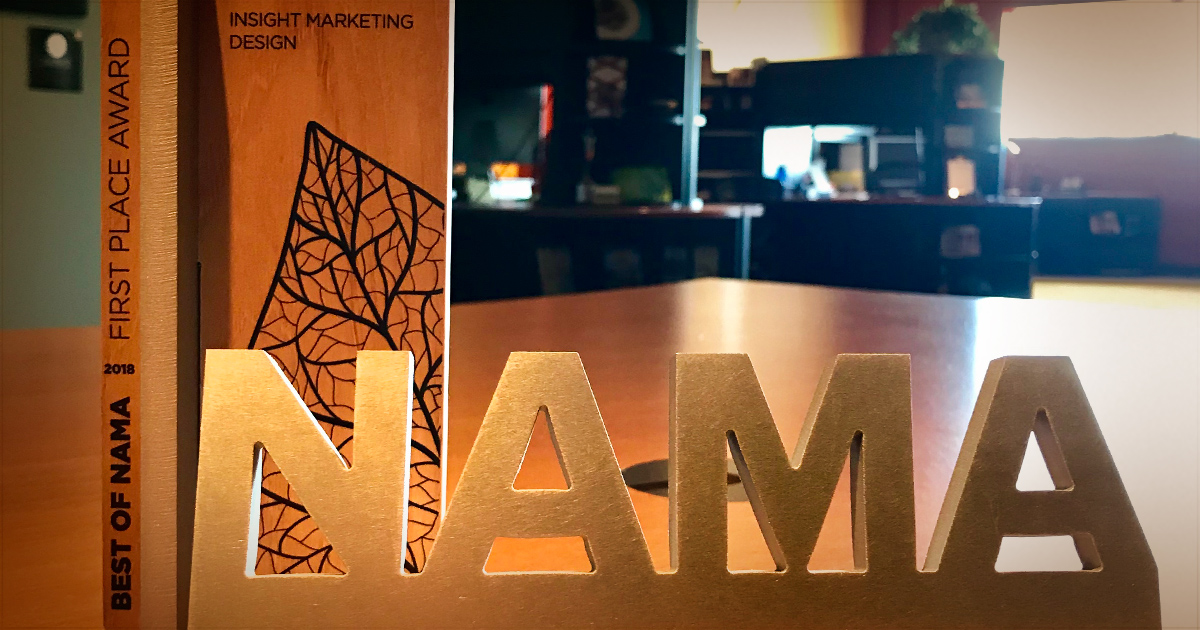 Insights:

Insight awarded National Best of NAMA
We just love it when something designed to do good also does well in the eyes of our peers. This year, that included the Safety Trailer Insight created for South Dakota Farmers Union.
Life on a farm or ranch offers families an opportunity to spend much more time together than city dwellers; it also comes with some risks.
Every day more than 30 children are injured on farms, and every three days a child dies.
Insight Marketing Design's client, South Dakota Farmers Union wanted to help make farm life safer for families through education. A couple of challenges to this noble mission were getting kids to listen to safety advice and also getting the information to them. As everyone knows, many farms and ranches are well off the beaten path. The solution was to bring the message to where the audience was and make it fun!
Thus was born the South Dakota Farmers Union Safety Trailer. Insight designed a 24-foot trailer full of fun, interactive activities that teach kids how to stay safe. Framers Union members drove the trailer to every part of South Dakota and over 7,000 farm kids toured it.
The story of the Safety Trailer was also entered in this year's National Agri Marketing Association award show. This show has six regional shows with winners from these shows going to the national competition. And just like how the Safety Trailer keeps chugging around South Dakota, the NAMA entry made its way all the way to the national show where it won the Best of NAMA award in its category.
Of course, helping keep even one kid safe on the farm is worth more than all the awards in the world, but it's rewarding knowing that our client's industry can see a great idea with great execution even if it's going down the road at 80 miles an hour.
Congratulations to the South Dakota Farmers Union and keep up the important work you do for our rural communities. Click here to check out the Safety Trailer and more of the work Insight has done for the Farmers Union.