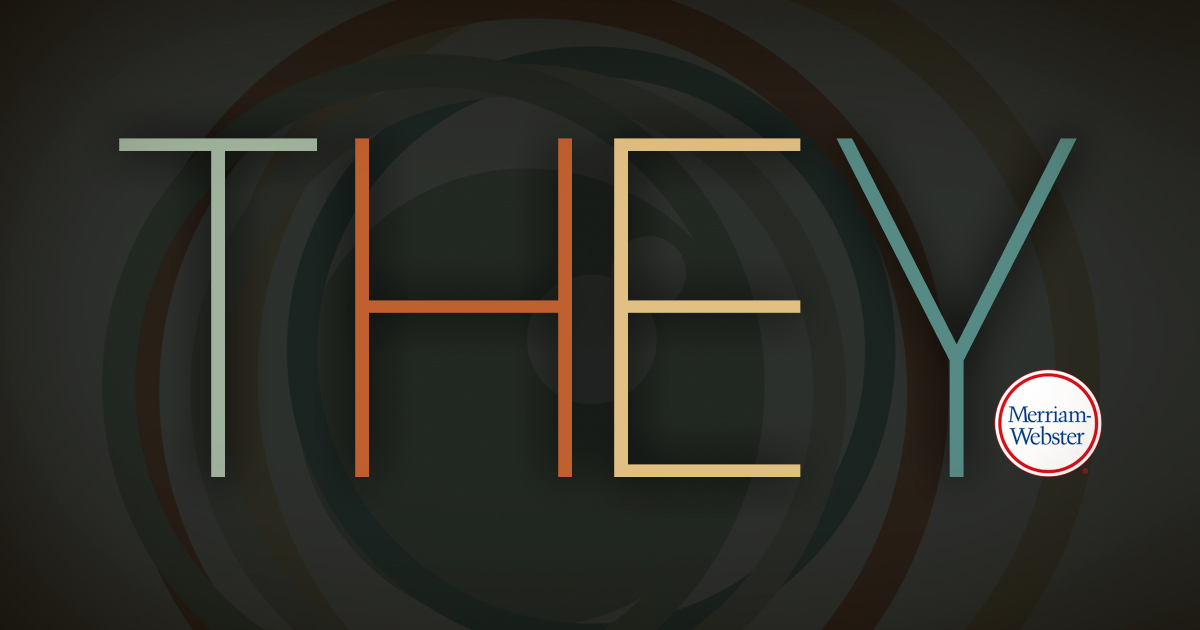 Insights:

"They" said it could never happen
They didn't expect it. They couldn't believe their ears. They were just so proud. They want to thank everyone. What's up with they?
Well if you hadn't heard and they didn't tell you…
the Merriam-Webster company of dictionary fame recently announced their selection of the word "they" as the 2019 Word of the Year!
Merriam-Webster Inc. has been publishing dictionaries in a wide variety of languages and for specialized uses for over 150 years. It also hosts an online dictionary and word usage site that receives over 40 million visitors each month. So when they select a Word of the Year, it often sheds light on what people are thinking about and reacting to and what that may mean for the marketing world.
"They" was chosen as the word of the year based on a 313% increase on Merriam's site of people searching for the meaning of this obviously common and widely used word. When one looks closer, it becomes apparent that many people were struggling to find an alternative to "he" or "she" for use as a singular pronoun. As the issue of gender identity has gained prominence more people and companies are becoming aware of the importance of gender appropriate language that does not offend or alienate anyone.
Considering that the most effective marketing efforts are truly a conversation between a business and their customers, the ever-changing nature of the English language and how words are used is something that is ignored at your own risk. Words and phrases that may have been completely acceptable just a few years ago could potentially ignite a firestorm of outrage today.
So let's all congratulate "they" while we remember that every word used in a marketing piece can help or hurt your business, at least that's what they say. Visit Insight Marketing Design's Facebook page to share your thoughts on the 2019 Word of the Year or visit our portfolio to see the power of choosing the right words for your message.