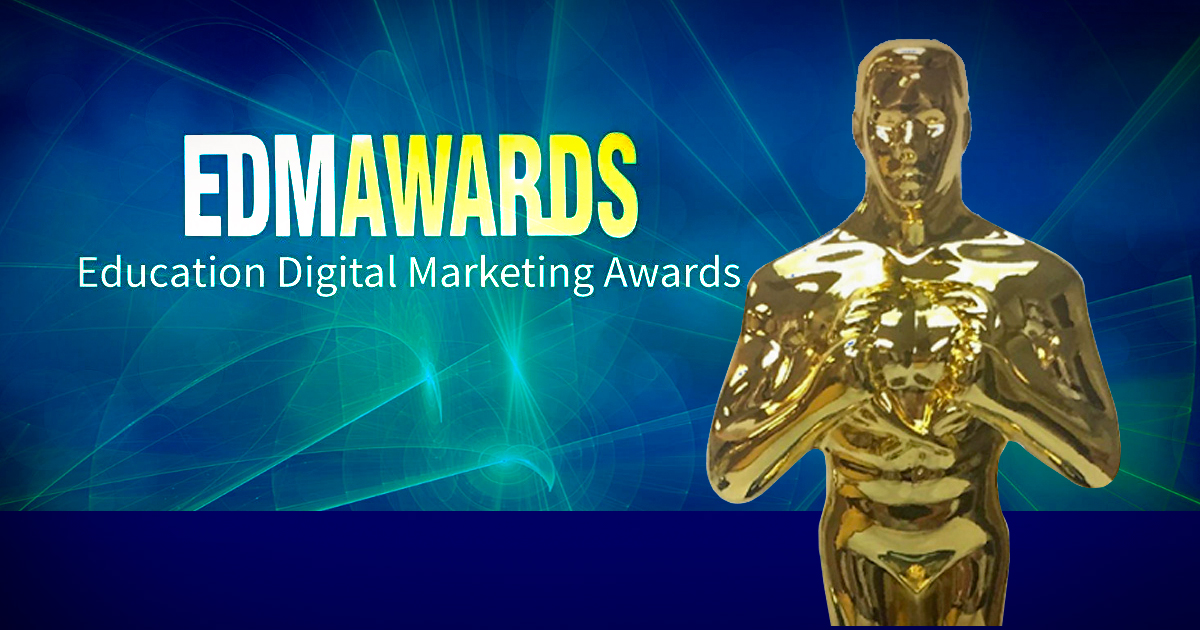 Insights:

Smart Insight work wins at Educational Digital Marketing Awards
The Educational Digital Marketing Awards is part of the industry-leading magazine Higher Education Marketing Report. Colleges and marketing agencies from around the country enter this prestigious show to be judged on their creativity, marketing execution, message impact, technology impact and innovative content.
Educational marketing differs from most other marketing categories due to the high level of commitment a consumer must make when choosing a higher education institute.
Often this decision comes at great cost of both money and time. It will also most likely dramatically affect their life and career trajectory for decades into the future.
All this makes it even more important for the creative work and media placement to be spot on for clients to achieve their goals. Of course, the team at Insight loves a challenge and obviously the panel of judges from the Educational Digital Marketing Awards believe we know how to deliver on higher education client expectations.
This years Insight Marketing Design Educational Digital Marketing Awards winners include:
• Gold award – Lake Area Technical Institute/Digital Video Epic Career Pandora Ad
• Silver award – University of Sioux Falls –New Media
• Bronze award – Lake Area Technical Institute –Digital Video Epic Pandora Ad
Congratulations to our amazing clients! We invite you to checkout our online portfolio of award winning digital and traditional work for Lake Area Technical Institute and University of Sioux Falls. If you'd like to talk about smart marketing for your school or product give us a call at 605-275-0011.