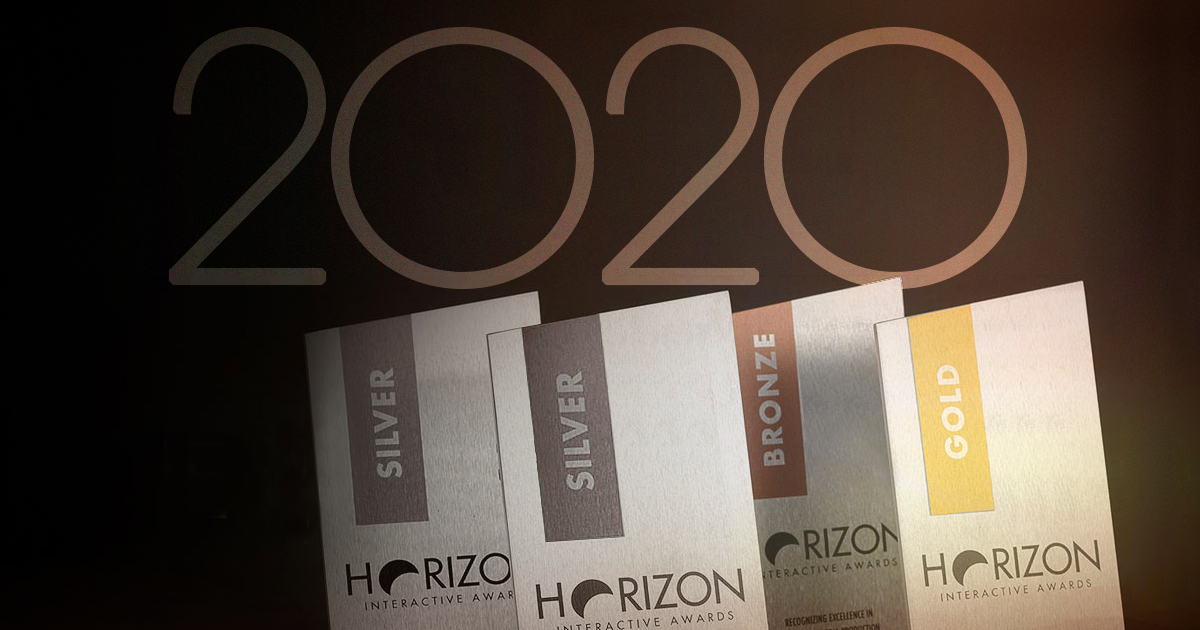 Insights:

Insight wins Horizon Interactive Awards
Digital marketing knows no boundaries. Marketing efforts that are posted online can easily be viewed around the world. This means Americans are regularly exposed to digital creative executions from hundreds of countries. So when Insight Marketing Design creates digital work, we know we're up against the best work in world. To ensure that our work is up to world-class standards, we enter international creative competitions. One such show is the Horizon Interactive Awards.
The Horizon Interactive Awards is an international competition that receives entries from all 50 states and over 40 countries. This show focuses on interactive work, including websites, online advertising and videos.
This year's panel of highly respected Horizon Interactive Awards judges has confirmed that Insight's approach to digital marketing can go head-to-head with some of the best interactive work in the world.
This year's winning Insight entries included:
Gold – Website – Talon Property Management
Silver – Online Ads – Rausch Granite Monuments Digital Ads
Silver – Website – South Dakota Farmers Union
Bronze – Television commercial – Lake Area Tech "Make Your Story Epic"
As you can see, our winner's list spans very diverse business categories and very different demographic target groups. From college students looking for campus housing to people looking for a meaningful personal memorial the one thing that they all have in common is great creative delivers great results.
You can check out these and other award-winning digital work on our website. If you're ready to get the most out of your interactive marketing efforts give us a call at 605-275-0011.