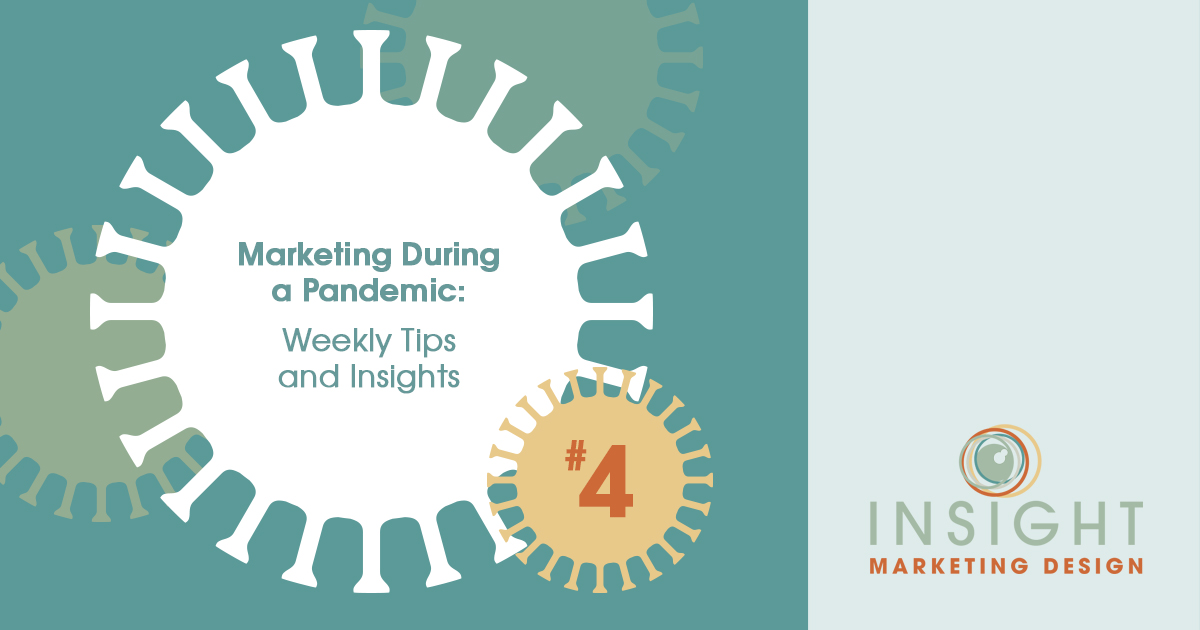 Insights:

Marketing During a Pandemic:
Review what you're not doing
It's easy for businesses to become complacent about what marketing channels they rely on. Typically the decisions are based on audience research and what has and what hasn't worked in the past. During normal times that makes perfect sense. 
But this is undoubtedly not "normal times" and much of your target market has most likely changed their typical behavior patterns. For these reasons it may be the right time to review how you're reaching them.
With more people staying at home with time on their hands, they may be more inclined to read the newspaper or magazines, spend more time looking at direct mail messages or even listening to radio or Pandora stations that wouldn't normally be thought of as delivering workday appropriate programing.
Naturally internet and social media usage has risen, but there still might be much to gain in exploring media outreach tactics that provide less noise to drown out your message. 
If you'd like more information on this topic we invite you to contact us by calling 605-275-0011 or by email.
Stay informed and stay well.