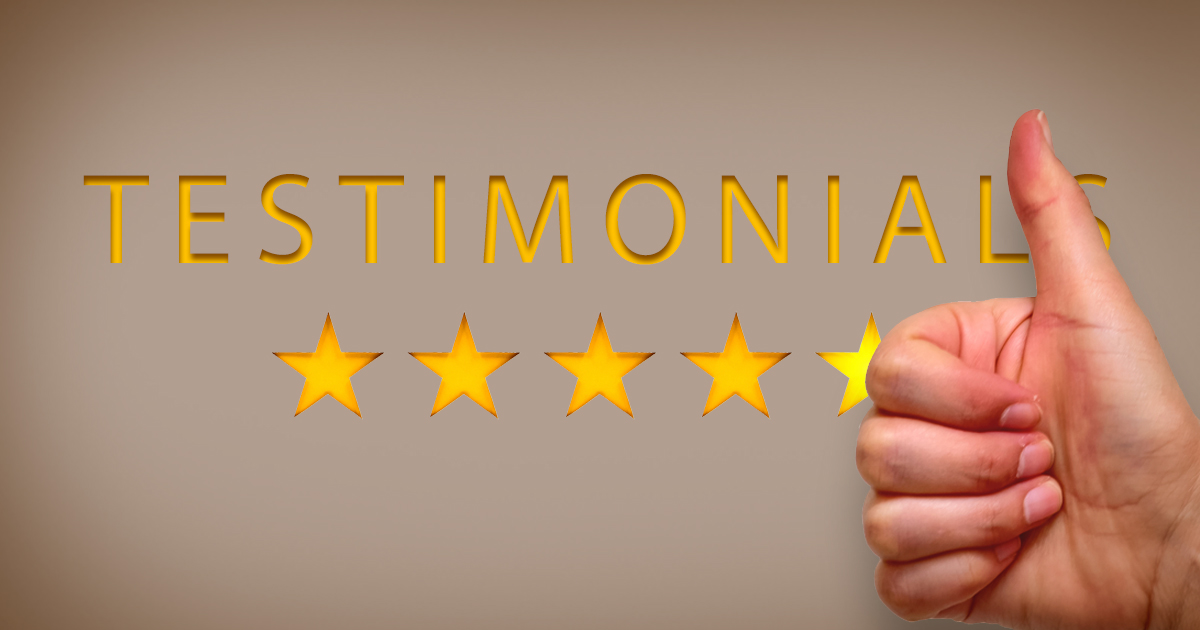 Insights:

Are your testimonials illegal?
Before we dive into talking about some legal considerations for the use of testimonials in your marketing material, please keep in mind that this blog is for information purposes only and should in no way be construed as legal advice. Any questions you may have about legal matters as it relates to testimonial usage should be answered by a qualified attorney – which we are not.
You'll find testimonials from happy customers all over the Internet, including on websites, social media platforms and third-party review sites like Yelp. Done well and believable, they can encourage new customers to give your company a try. Done poorly, they can hurt your reputation and may even expose you to legal issues with the Federal Trade Commission and other entities.
Perhaps the most important thing to remember about the use of testimonials is summed up in the old axiom – Honesty is the best policy.
A few legal issues you'll want to avoid when using testimonials:
• Fake testimonials – If you create and attribute a testimonial to a real or fake person you are guilty of false advertising and could be subject to fines and even jail time.
• Rewording to change the meaning – It is illegal to alter a testimonial in a way that distorts the endorser's meaning. In other words, you can't delete the bad and just keep the good.
• Failing to disclose any special relationship with the endorser – An example of this is if the person giving the testimonial works for your company, you would need to disclose this type of relationship.
• Unauthorized use of third-party reviews – Just because you like what someone said about your business on a separate review site does not give you the right to use it. Most review sites consider reviews as their property, so using them without permission is considered copyright infringement.
These are just a few examples of how marketers can end up in trouble when using testimonials to build business. You can learn more about testimonial usage laws at the Federal Trade Commission's website.
For more information about this subject or to see some of Insight Marketing Design's 100% legal and true client testimonials, send us an email or call us at 605-275-0011.