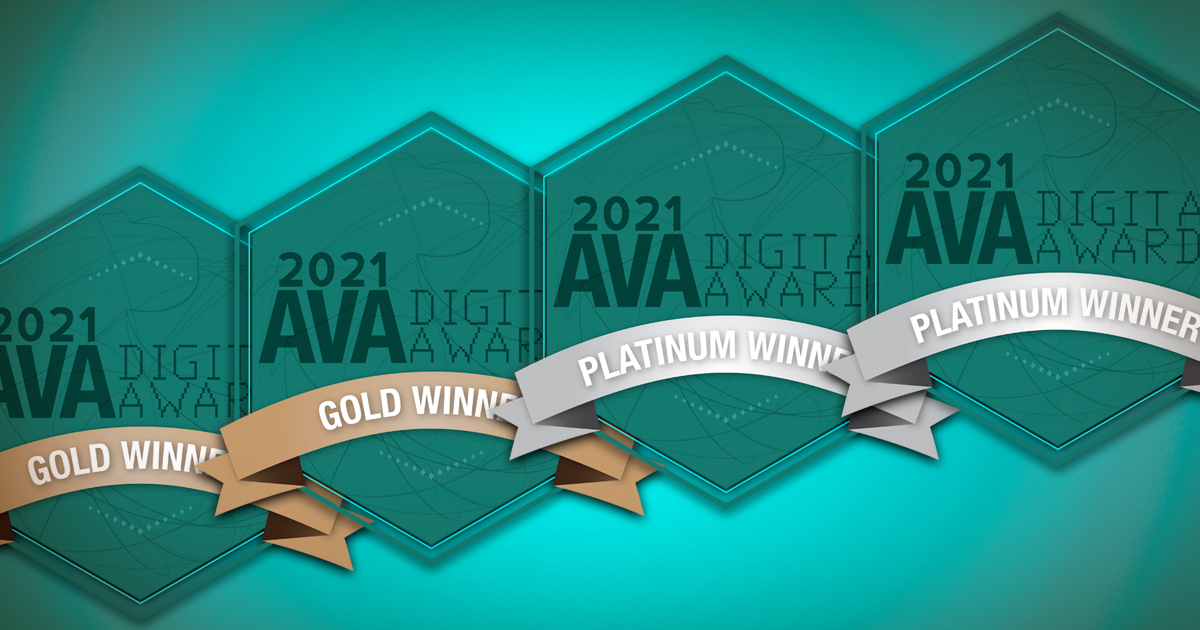 Insights:

Insight Wins Six AVA Digital Awards
Due to the pandemic, digital marketing has never been more important to businesses and organizations. More and more consumers are turning to online resources for virtually every imaginable product and service. This has naturally led to more competition and marketing clutter online. To succeed in this vast marketplace the work must be more attention getting and effective than ever before.
Insight Marketing Design has been creating online marketing campaigns and developing engaging websites for well over a decade. But, with the quick pace of digital developments, we know our work always needs to be evolving to stand out and deliver positive results.
One way we ensure our work remains at world-class levels is by entering international digital award competitions. The AVA Digital Awards, a competition that focuses on rewarding excellence in the convergence of digital arts, technology and information, has confirmed that our work can truly stand up to international standards.
This year Insight secured six awards for five clients in very different industries. This goes to show that great work can be done regardless of the market segment.
Insight Marketing Design's AVA Digital Awards winners, include:
Platinum Award – South Dakota Health Link Website  
Platinum Award –  South Dakota Health Link Video
Gold Award – Extron Website
Gold Award – Talon/Eagle Website
Honorable Mention – Lake Area Technical College Website
Honorable Mention – University of Sioux Falls "Keep the Faith" Commercial
You can check out these, and more, of Insight's international award-winning work on our website. If you're ready to take your digital presence to the next level, give us a call at 605-275-0011 or send us an email.
Congratulations to our great clients for their international digital awards.