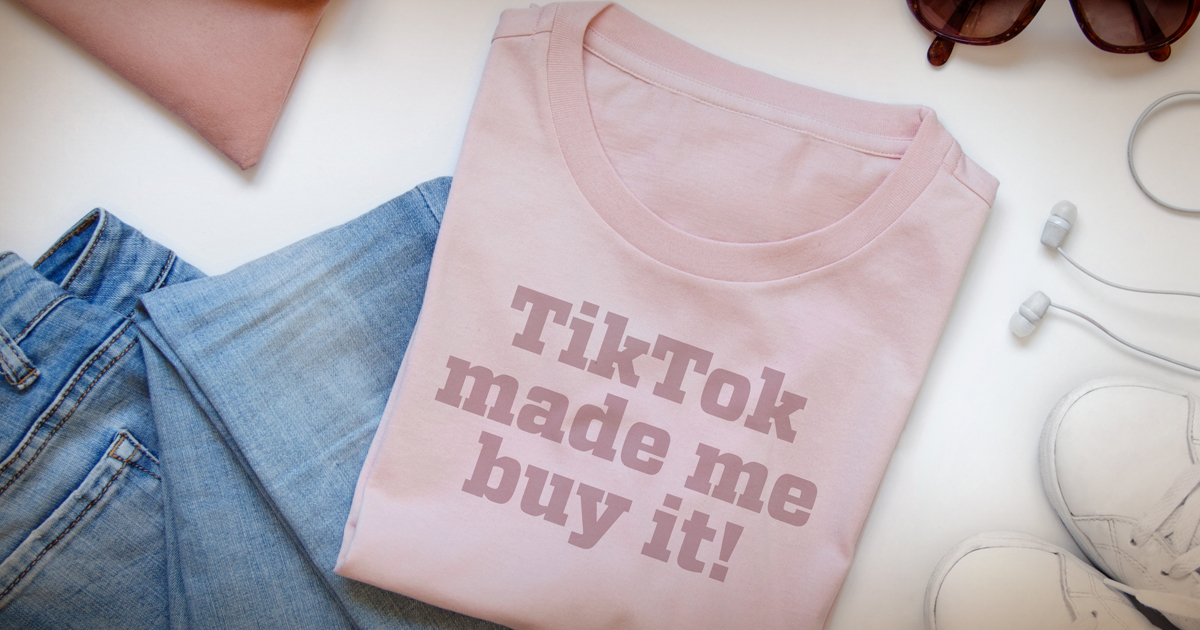 Insights:

TikTok made me buy it!
There's been a lot of buzz lately about the "TikTok made me buy it" trend. For those who aren't familiar with it, there has been a massive surge in people sharing information about items they have purchased after seeing the product on the TikTok app. The attention this is bringing to many smaller companies' products has resulted in quick sellouts, which of course has led to more buzz and more demand.
While most marketers have understood the potential of promoting products and services through social media, the last year (and all the challenges the last year included) has seen social media increasingly driving sales for all types of products and services.
One recent survey showed that social media drove 35% of consumers worldwide to make a purchase within just a 30 day time period, which equates to roughly 2,765,000,000 people. While this finding is most likely skewed thanks to the limitation COVID-19 has placed on shopping in actual stores, it's really nothing to be ignored.
Social media continues to quickly gain prominence in consumer purchasing decision making and certainly is showing no signs of slowing.
If you've yet to add social media as an important part of your marketing outreach or have treated these platforms as an afterthought, you may want to take heed of what billions of consumers are telling marketers with their wallets and pocketbooks.
If you'd like to learn more about the opportunities social media offers marketers, give Insight's team of social media strategists and managers a call at 605-275-0011 or send them an email. After all, billions of consumers can't be wrong.