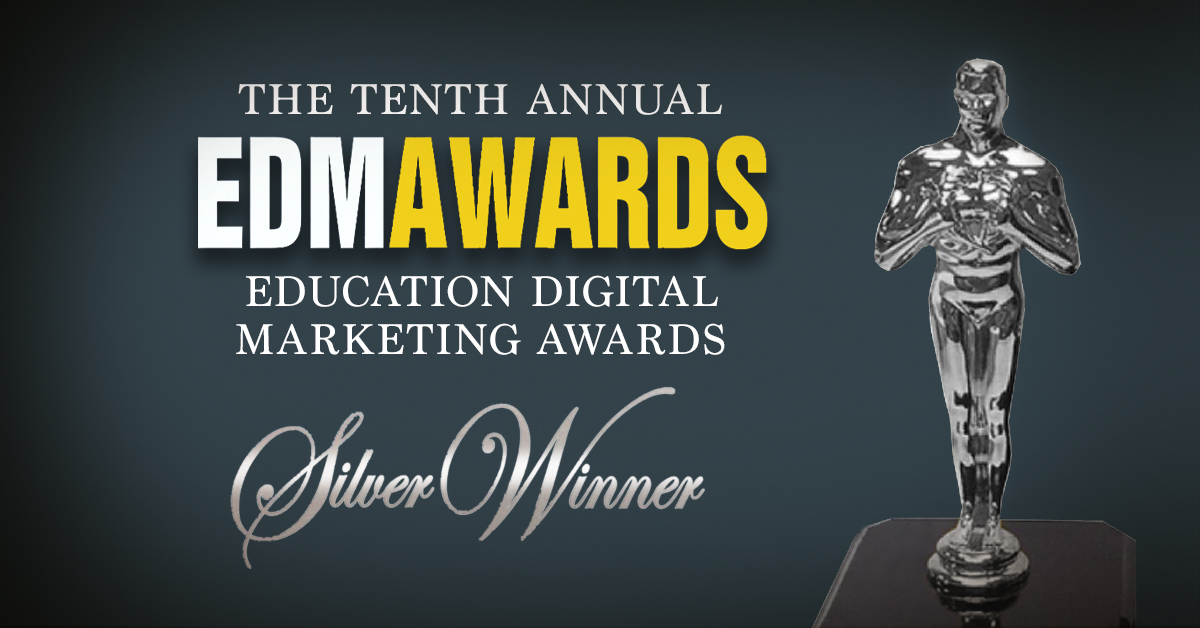 Insights:

College Recruitment Campaigns Win Silver EDM Awards
The results are in for the 10th Annual Education Digital Marketing Awards, and Insight placed silver in two categories. The EDM Awards recognize the best digital education marketing and is open to educational institutions and the agencies who assist them. A national panel of industry specialists reviewed each submission judging on creativity, marketing execution, message impact, technology application and innovation. Insight is proud to be among the winners of these prestigious awards.
Insight's 2022 Education Digital Marketing Awards winners include:
Silver for Lake Area Tech's Social Media Campaign
Silver for Lake Area Tech's Digital Marketing Campaign
The Creative
The social media campaign utilized testimonial video footage shot by Insight earlier this year on campus at Lake Area Technical College. The videos feature real students learning and working in their actual programs, ranging from the professional fixed-wing pilot program to the building trades program. Clips of the students' testimonials were combined together into short segments for best social media practice. All videos ended with Lake Area Tech's signature "It is you." phrase spoken by each student. Overlying graphics and upbeat music completed these videos that were then placed on social media platforms targeting high school juniors and seniors.
The digital display ads featured still photographs of these same students, paired with animated graphics and text.
Long form testimonial videos of each student have been placed on Lake Area's "Why choose LATC?" web page and YouTube channel.
The Campaign
These social media and digital campaigns are an extension of Lake Area Tech's 2022-2023 recruitment campaign. The same students and overall message were included in the college's Viewbook, direct mail postcards and brochures. Insight's design and messaging for this year's LATC recruitment campaign remained consistent with the college's established brand, but focused on individual students and their stories.
The Insight team has worked with Lake Area Tech for several years and is proud to have brought home yet two more awards for campaigns created during this long-term partnership.
If you're an education institution looking to advertise or create organic content, contact Insight. We would love to work together to create more award-winning campaigns.