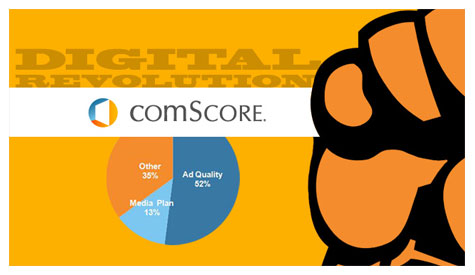 Insights:

Why creative quality counts
A recent blog post at comScore by Andrea Vollman, Big Money Medium, Sub-Optimal Creative: Why Now is the Time for a Creative Revolution in Digital Advertising, actually quantifies creative.
Research at comScore ARS revealed that creative quality is four times more influential than the media plan in shifting sales.
Here at Insight, we know creative is of primary importance. If your marketing doesn't get noticed in the first place — or makes you appear less than professional or competent — you're wasting your money.
Creative quality does not mean sacrificing strategy. In fact, good creative depends on sound strategy.
Vollman's point is that while digital ad spending has grown tremendously, digital ad creativity hasn't kept up.
What do you think? Is digital advertising as creative as it could be?