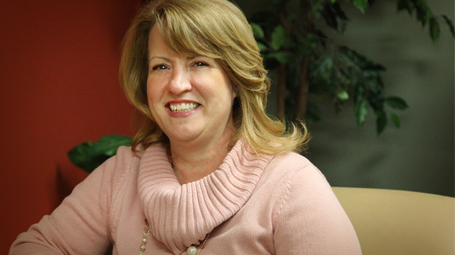 Insights:

Say "hello" to Joan Meyers, Insight's newest hire.
When you call Insight Marketing Design, the friendly "hello" you'll now hear on the phone will most likely be Joan Meyers. Joan has joined our team as Insight's new Office Manager/Account Coordinator.
Joan comes to us with extensive experience in the agency and printing industries. A background that fortunately gives her a clear understanding of the controlled chaos found in the always-changing, never dull world of advertising.
In addition to keeping our office running smoothly, assisting with the coordination of suppliers and vendors, planning events and greeting our clients, Joan will also be acting as an Account Coordinator for a select group of Insight's clients.
As Insight continues to grow, Joan will provide invaluable support to our Account Executives, Production Manager, Clients and virtually everyone in our office.
Next time you call or visit Insight Marketing Design, make sure you take a moment to say "hi" to Joan because besides being a consummate professional, she's also a very nice person.