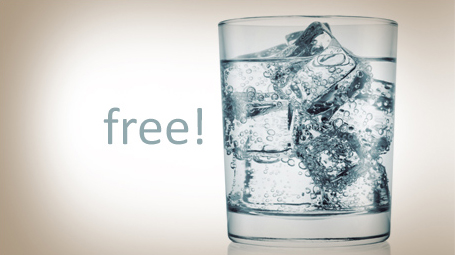 Insights:

Marketing Insights: Free ice water!
It's hot in South Dakota. Cooking eggs on the sidewalk, don't leave an air conditioned room unless absolutely necessary, type of hot. This brought a couple thoughts to mind, the first one – is heat rash life threating? The second thought I was reflecting on was the simple idea that created one of South Dakota's most famous businesses.
Wall Drug Store, located in Wall, South Dakota, was just another small town drugstore until they realized that the 300 or so people in town weren't enough to support a business. So sometime in the early 30s, the owner's wife suggested they put signs on the highways offering free ice water to passing motorists. After a long, hot drive, what could be more enticing than a glass of ice cold water…at a price that couldn't be beat?
Today, Wall Drug is a multi-million dollar attraction and still gives out thousands of gallons of free ice cold water. Which goes to show that even a humble marketing idea that speaks to your audience's needs and provides a compelling reason to visit can overcome a lot a challenges, like having a drugstore in the middle of nowhere.
So, if you're sweating like we are, take a moment and look at the ways marketers are turning negatives into positives…and stay hydrated.