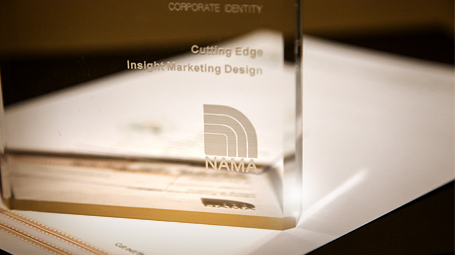 Insights:

Marketing Insights: Insight wins Regional Best of NAMA
Insight Marketing Design and our client, Cutting Edge Ag has been awarded a regional Best of NAMA award for corporate identity.
The award-winning Cutting Edge Ag corporate identity package included letterhead, envelope and business card.
This unique design features visual cues that speak to precision farming and the exacting nature of Cutting Edge Ag's product lines. You can see the entire identity package on our website by clicking here.
NAMA, the National Agri-Marketing Association, is the nation's largest association for professionals in marketing and agribusiness. Well over a thousand entries are submitted from around the country to this annual competition by companies and marketing agencies of all sizes.
While Insight certainly appreciates the recognition of creative excellence, the more rewarding aspect of winning awards is the knowledge that attention-getting, creative executions provide our clients a market advantage by allowing them to stand-out in their industry.
Congratulations to Cutting Edge Ag from your partners at Insight Marketing Design.