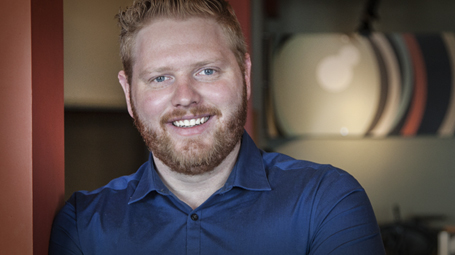 Insights:

Action! Drysen A. Carsten joins Insight in Production Manager role
Insight Marketing Design is excited to welcome Drysen A. Carsten to the team.
As Insight's newest Production Manager, Drysen brings over 10 years of video experience including shooting, editing and motion graphics.
Before joining Insight, he spent time shooting video for KELO, PBS and local television programs. Most recently Drysen was a freelance animator working with a variety of marketing firms and production companies.
Drysen's responsibilities at Insight Marketing Design will include working with the creative team to create digital content, broadcast project management, developing
motion graphics and a wide range of other creative functions.
Outside of work, Drysen is a big fan of fast, including sports cars and motorcycles. He also is a proud parent of a one-year-old daughter and pet parent of a micropig.
So join us in welcoming Drysen and get ready to see even more amazing work come out of Insight Marketing Design.