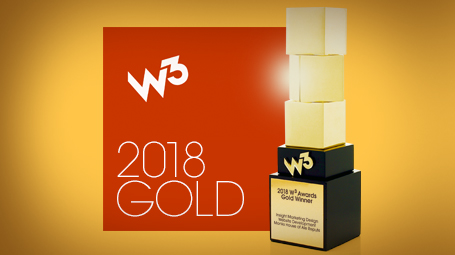 Insights:

Crafting a W3 award-winning craft beer website
For those of you who follow the shenanigans of the Insight crew on our social media sites, you have probably seen a lot of our gatherings begin, end or actually happen completely at our local craft brewery and bar, Monks House of Ale Repute. What you may not know is that we enjoy more than just libations with Monks. They've have actually been a client of ours for years. And this year we have yet another reason to lift our mugs to salute Sioux Falls' first craft beer bar.
Insight is proud to announce that we have been awarded a gold medal from the international W3 Awards.
The W3 Awards celebrates digital excellence by honoring outstanding websites, web marketing, video, mobile sites/apps & social content created by the best interactive agencies, designers, and creators worldwide.
This prestigious, international competition is unique in that all the work is judged on a level playing field. That means that everyone from the largest multi-national advertising agencies and global media companies to small marketing companies are competing directly against each other. This makes winning a gold award for our local pub's website even a bigger deal.
Developing the Monks House of Ale Repute website obviously took us hours and hours of intensive research (also called drinking) to make sure we captured the right look and feel. See, hard work does pay off. Another fun feature of the Monks site is the real–time tap list section which displays what beers are presently on tap, how much is left in each keg and what new beers will be added. It's a great way to prepare your palate before you arrive.
We encourage you to visit the Monks house of Ale Repute website to see for yourself what an international award winning website looks like and the next time you belly up to Monks bar don't forget to congratulate them. Until then, cheers from your friends at Insight Marketing Design.
Click here to more Insight-created award winning websites.