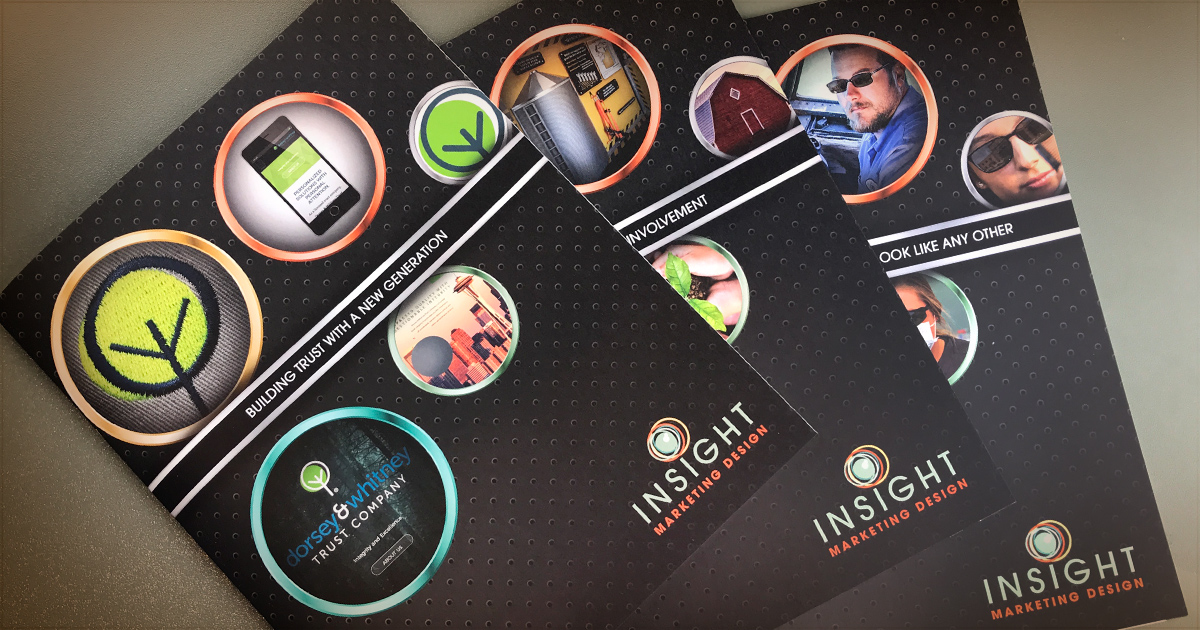 Insights:

New Insight case studies now available
What do an institution of higher learning, a financial company and a group of farmers have in common? They're all glad they asked Insight Marketing Design to help them stand out and grow.
Whether your goals including adding more members or adding to your bottom line, to be successful in today's hyper-competitive marketplace takes marketing that is beyond expected.
Insight Marketing Design uses a proven, insight-based approach to unearth the key differentiators of your brand and how they meet the needs of your target market. This approach, combined with our full-service in-house capabilities, has allowed our clients to succeed even when being outspent by competitors.
To see this unique and effective marketing in action, we invite you to visit our website CASE STUDY section that takes you through the steps of successful marketing campaigns in a variety of industries.
We've recently added these three new case studies:
• Lake Area Technical Institute Case Study – Education Marketing with a Difference
• South Dakota Farmers Union Case Study – Growing Membership and Involvement
• Dorsey & Whitney Trust Company Case Study – Building Trust with a New Generation
In addition to the new case studies, we also have digital case studies that show how our strategic approach to digital marketing can exponentially increase traffic to your website and conversions for the same (or even less) investment than you're already making.
We hope you enjoy the case studies and if you have any questions, please call us at 605-275-0011 or send us an email.  
Stay tuned for more case studies and if you'd like your company or organization to realize case study-worthy marketing results, let's meet!