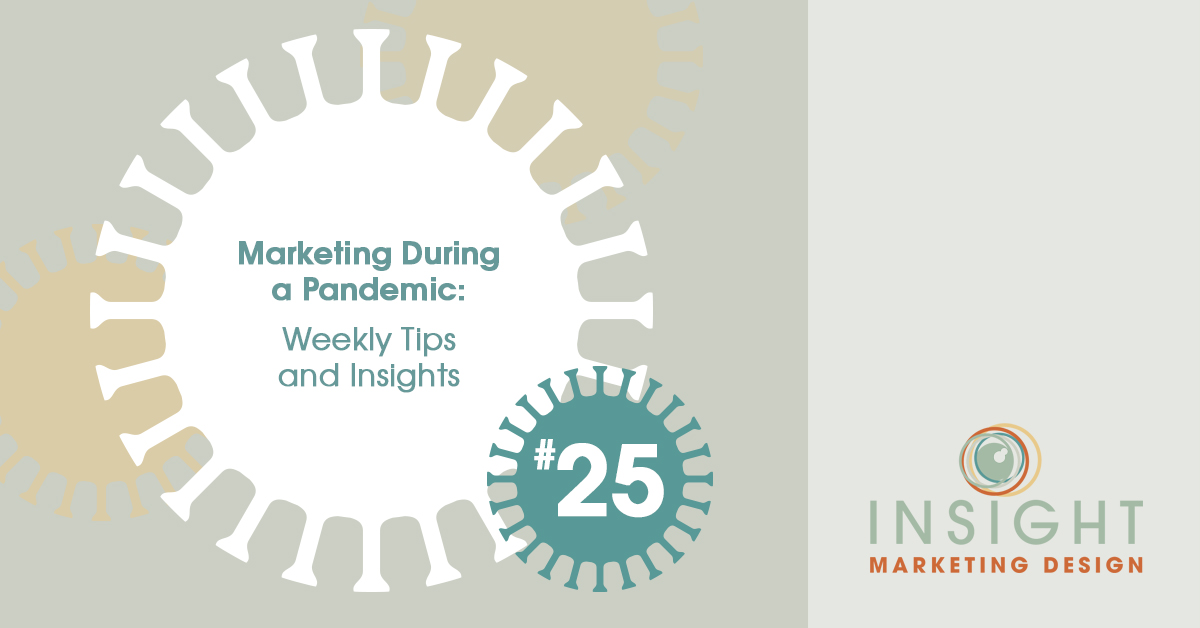 Insights:

Update your brand imagery.
How people go about everyday tasks, have fun and even get together has changed dramatically since the onset of the global pandemic. What were once the most innocuous images of people interacting may now be looked upon with shock and disappointment.
The classic and (frankly) overused marketing "go to" images of business people shaking hands, children playing in groups and even fans cheering at a sporting event or a sports bar could send the message that your brand doesn't care about your customers' wellbeing.
We can pretty much agree that the pandemic and associated health precautions like facemasks and social distancing will be with us for a while. So, updating your marketing image library may make sense for your organization. 
When appropriate, utilizing photos of people wearing masks in your advertisements and social media posts sends the message that your business takes the COVID-19 crisis seriously and is trying to be part of the solution — not the problem. 
Images of people in your business practicing social distancing can show sensitivity to the present situation and may also provide the viewer with the confidence they need to visit your location.
For many businesses, a professional photography shoot may be all that's needed to ensure you have the right type of imagery on hand for marketing and social media use.
And just remember, if your model is wearing a facemask they can still smile with their eyes.