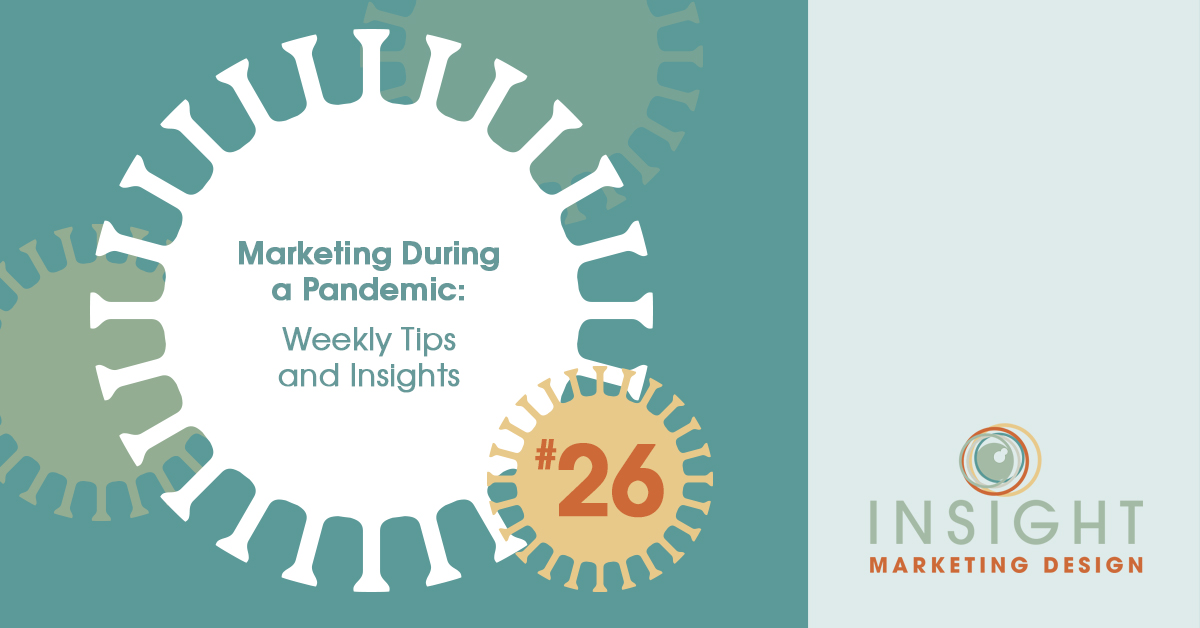 Insights:

Embrace e-commerce
From day to day it's hard to know if your business will be allowed to open the doors to the public or not. One way to offset the potential loss of sales is by allowing your customers to shop on your website. 
The uncertainty of "if" or "when" consumers will return to brick-and-mortar storefronts may mean now is the right time to invest in professional-looking and easy-to-navigate shopping capabilities for your website.
In addition to potentially capturing more sales and growing your revenue, the addition of e-commerce to your site also provides a valid reason to reach out to past customers through ads, email, direct mail and social media for promotion of your new e-commerce shopping capabilities. Local delivery of online purchases may also be an option and could provide a compelling reason for shoppers to choose you over the Amazons of the world. 
The reality is, even without the pandemic, online shopping has been experiencing exponential growth and will continue to capture a bigger and bigger portion of the consumer market. So, your investment in e-commerce capabilities may do more than just help you weather the COVID-19 crisis now – it could also help keep your business relevant for decades to come.