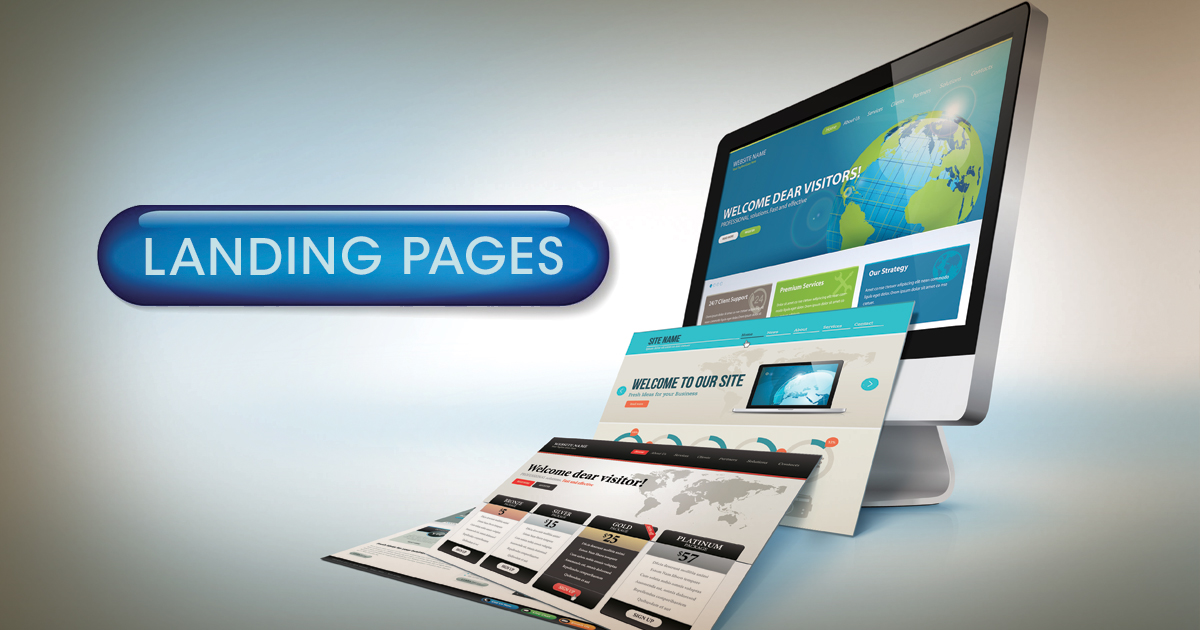 Insights:

Land More Customers with Landing Pages
A landing page is a web page that focuses on a specific topic and is separate from your homepage. Typically landing pages are created as part of digital or social media marketing outreach. The specificity of a landing page is a benefit to both the visitor and the company. 
For the marketer, a landing page keeps the visitor focused on exactly what they were looking for. It should provide concise information and clear steps to conversion. The consumer who clicks on a digital ad, email solicitation or social media post is already inclined towards whatever offer your messaging was promoting and the landing page provides a quick way to convert them.
A landing page also adds credibility to your offer. We've all seen, and probably fallen for, click-bait ads that take you to a site that has nothing to do with what you wanted to find. With a landing page, your visitors will be more confident that they are not being tricked. Landing pages also allow for easy tracking of the effectiveness of your campaign or which parts of your campaign are driving the most traffic.
For visitors, landing pages deliver the exact information they were interested in. When ads are linked to a general homepage, they either have to spend time searching and clicking links to find what they want or more likely they'll just go elsewhere. Landing pages also allow visitors to learn more about the product or service and quickly purchase or engage with the company they're visiting.
A few important features of a successful landing page include:
A main headline that features an offer or compelling reason to take action.
Concise and focused copy, often with bullet points, that highlights the offer and explains what steps the visitor should take.
An engaging visual that highlights the product or service
A focused call to action
A Buy Now, Download Now or Contact Now form that is a main focus of the page
Considering that the use of landing pages has been shown to dramatically increase conversions combined with the fact that your visitors are getting the exact information they're looking for makes this approach to digital marketing a win/win for everyone involved.
To learn more about landing pages or digital marketing best practices give Insight's digital team a call at 605-275-0011 or send us an email.