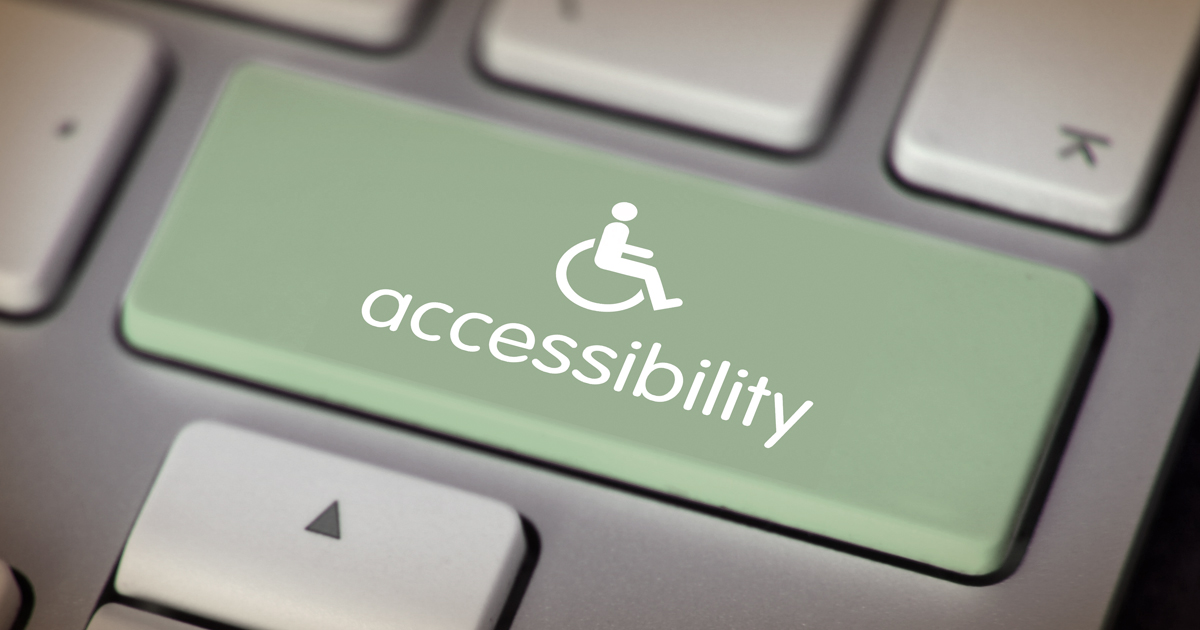 Insights:

What you should know about Americans with Disabilities Act (ADA) website compliance
In 2010, the U.S. Department of Justice passed the Americans with Disabilities Act Standards for Accessible Design, mandating all electronic and information technology, like websites, be accessible to those with disabilities, such as vision impairment or hearing loss.
ADA Accessible Design is similar in spirit to accessibility rules that exist for brick and mortar business locations, but focuses on the digital realm.
In general, web content should be accessible to blind users, deaf users and those who must navigate with assistive technology.  The ADA mandate refers to anything that would hinder someone with a disability from adequately using your website. A few examples include:
Insufficient contrast between text color and background color (hinders colorblind users)
Unlabeled form fields (hinders those using screen-reading software)
Multiple items on the page that have the same ID name (hinders screen reading software from distinguishing between unique items)
Fines for ADA non-compliance can be quite substantial ($75,000+), and lawsuits can be brought against businesses of any size. Compliance with ADA  is also required for government websites and non-profit organizations' websites.
Unfortunately, at this point, there are no federally codified directions on how to make websites ADA compliant. It is instead determined by the court system on a case-by-case basis if a website is compliant or not. For this reason, it is better to err on the side of caution when applying ADA standards and to also keep a record of the steps you have taken to make your site ADA compliant.
To assist our clients, Insight Marketing Design provides ADA compliance reviews. We utilize a website scanning software to identify accessibility level. The Web Content Accessibility Guidelines recognizes three standard conformance levels, including A, AA and AAA.
The software generates an overall "score" for the website and also provides a breakdown of suggested areas of improvement, as well as which level of ADA compliance the item relates to. If necessary, revisions will be made to ensure the site meets your compliance standards.
If you'd like to learn more about the Americans with Disabilities Act Standards for Accessible Design or would like a review of your website, call 605-275-0011 to speak to our web development experts or send us an email.