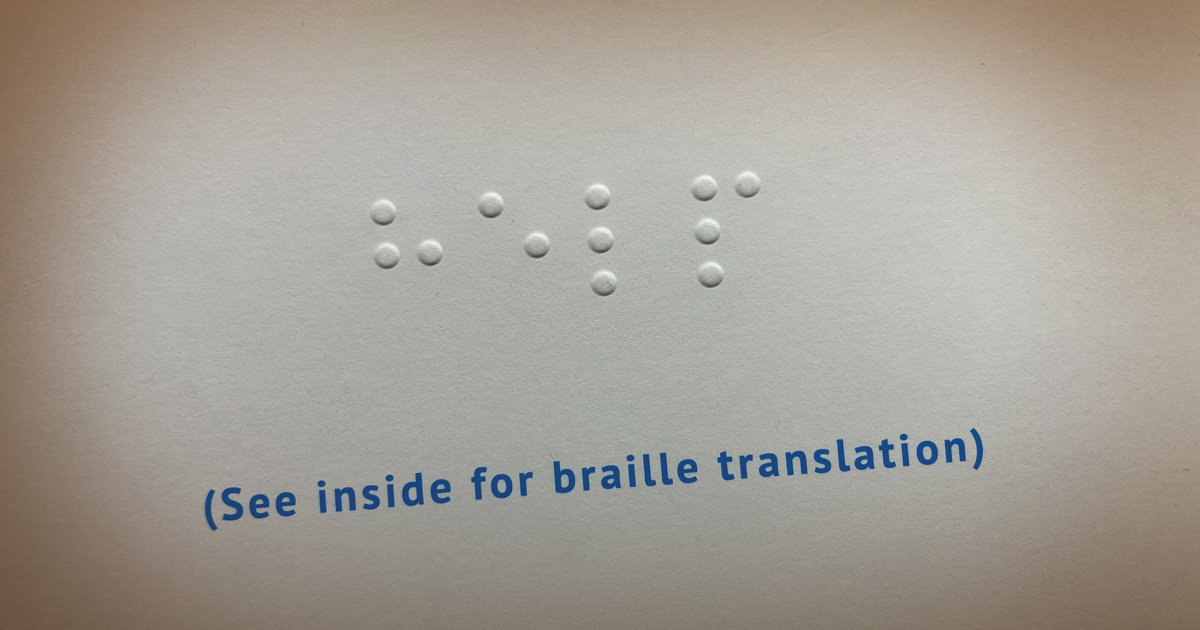 Insights:

A Charitable Outreach That Really Makes You Feel
It's a common refrain in marketing that the best nonprofit donation efforts make people feel something. At Insight, we took that approach literally for Dakota Lions Sight & Health's annual fundraising effort.
Dakota Lions Sight & Health is a nonprofit eye bank whose mission is to enable the restoration of sight and health. Each year they provide corneas to surgeons that help thousands of individuals regain their vision. The donated corneas are provided at no cost to the patient. Of course, this means that this amazing organization has to rely on other funding sources, including generous financial donations from community members, to support their efforts.
Insight was asked to develop a mailer to help people understand the important work that Dakota Lions Sight & Health does and encourage donors to support their efforts. Our solution was definitely touchy, feely.
On the stark white cover of the mailer was a single word written in braille. Braille is a system of raised dots that can be read with the fingers of people who are blind or have low vision. Below the word in braille was written (See inside for braille translation).
Once opened, the mailer revealed that the word written in braille was "Help." This unique approach allowed people to personally feel how much losing their eyesight would change their lives, which goes to show how even a single word presented in an unexpected way can be a powerful tool to get an important message across.
We invite you to learn more about Dakota Lions Sight & Health on their website. Who knows, you may even feel the urge to help them in the life-changing work they do.