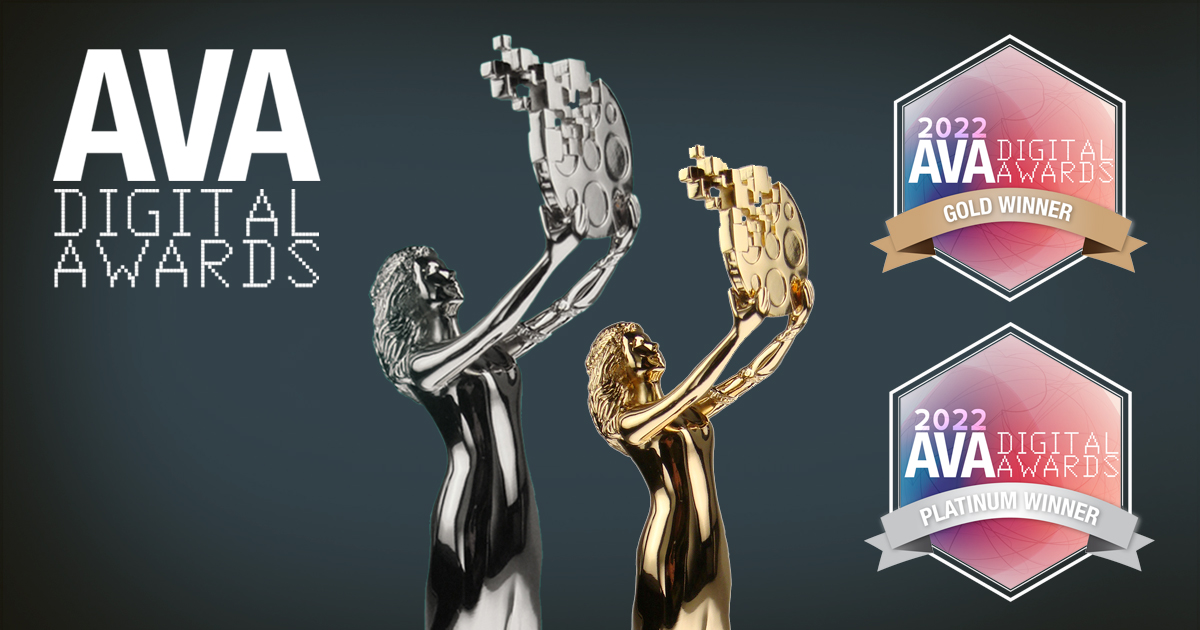 Insights:

AVA Digital Awards recognizes Insight with Platinum and Gold
Marketing professionals understand that digital is a key part of today's successful marketing programs. This naturally means to be successful online requires websites and marketing materials that stand out and break through the digital clutter.
Insight's goal with all the digital marketing materials we create is to present a professional and engaging presence that elevates our clients' brands and drives conversion. One way we ensure we offer the most effective digital communication tools is to enter international digital award competitions that put our work up against the best in the world.
The AVA Digital Awards is one such show. This two-decade-old organization receives entries from around the world and is judged by respected Association of Marketing and Communication Professionals members.
Insight is proud to share this year's AVA Digital Awards competition winners:
Platinum Award – Lunchtime Solutions Website
Platinum Award – Madison Metro Sewerage District Website
Gold Award – Lake Area Technical College "It Is You" Commercial
Honorable Mention – ORO Agri Whiteboard Video
Honorable Mention – De Smet Farm Mutual Website
Congratulations to our great clients!
If you'd like to learn more about world-class digital marketing, website development or video production, give Insight's digital team a call at 605-275-0011 or send us an email.