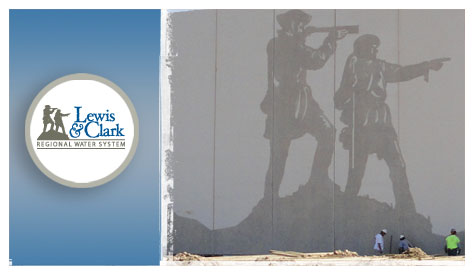 Insights:

Lewis & Clark logo design stands tall on the prairie
Here's proof that Insight is big into logo design or that our logos are big — really big.
Lewis & Clark Regional Water System's new water treatment plant near Vermillion, SD, features a 47-ft environmental graphic on the building's north wall. The logo design is an illustration of the explorers Meriwether Lewis and William Clark, created by Insight's Doug Moss.
And here's a little-known fact: Meriwether Lewis is a great-great (great?) uncle to Doug!