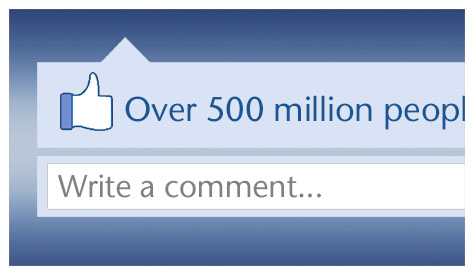 Insights:

See you on Facebook
TechCrunch's June 2011 report said it best, "It's a Facebook World."
Facebook is now the 'leader' in 119 out of 134 countries, describing  itself as "the world's largest social network, with over 500 million users."
But that's not why Insight recommends Facebook advertising for many of our clients. We like Facebook advertising as a social media strategy for our clients for these reasons:
1. Facebook ads allow companies to target very specific groups. We can "slice and dice" the target audiences geographically, by lifestyle, by similar interests, by education level, on specific dates (like birthdays). We can even target "friends of friends."
2. We can create a campaign of ads and compare effectiveness side by side. We can monitor and measure which campaign is working the best through click rates.
3. They are extremely easy to track. Facebook advertising reports are comprehensive and in "real time," so we can adjust, modify or pull campaigns in real time, too.
4. We can choose to pay for impressions or clicks.
5. Facebook advertising works for companies of all sizes. We've created ad campaigns for companies as large as Eastman Kodak, and for small colleges like Kilian Community College.
Facebook advertising works for business-to-business, and business-to-consumer because, well, almost everyone's on Facebook these days.