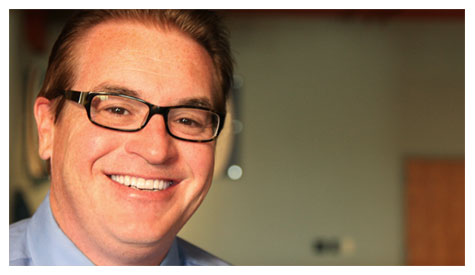 Insights:

Jon Carroll joins Insight as Creative Director
Insight Marketing Design announced that Jon Carroll has joined the agency as Creative Director. Carroll was previously with Lehman Millet in Boston, where he focused on healthcare marketing for clients including Abbott Nutrition and Baxter.
Why move from Massachusetts to South Dakota? "With four children and a two-hour daily commute, I looked at how I was spending my time," Carroll said. "I found Insight's job posting intriguing and thought this was my opportunity to work with a great team in a city that offered a better quality of life. I also checked out Insight's online portfolio and it was obvious there was a lot of talent and passion within the company."
Carroll first found the job posting on the South Dakota Advertising Federation's website. "The Career Opportunities area of our website is one of the most-trafficked," according to Ruth Ann Scott, Executive Director for SDAF. "It's a benefit that our members rely on, and it helps creatives from other parts of the country – like Jon – find jobs in our fast-growing market."
"We're excited to add Jon to our team," said Doug Moss, Partner and Executive Creative Director. "He brings a wealth of experience and a creative energy that will benefit both our clients and our agency."
Prior to Lehman Millet, he was Creative Director at Benedict Advertising in Daytona Beach, working with clients in hospitality and quick service restaurants. And before joining Benedict, Carroll was Vice President/Creative Director at Lewis Communications in Mobile, AL, where he developed creative and strategic direction for clients such as Universal Studios Florida and Gulf Power.
A native New Englander, Carroll has managed creative agencies in Alabama, Florida, New Hampshire and Massachusetts. "It's all about creating a message that connects with our clients' customers," said Carroll. "I'm eager to work with the team and I am excited to be part of Insight's amazing growth."