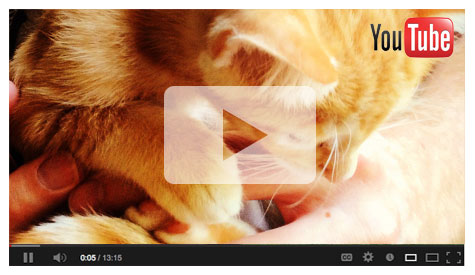 Insights:

Marketing Insights: Look! A billion monthly visitors to YouTube.
Who knew cats were so darn enchanting? YouTube recently announced they receive one billion visits each month. To put that number in perspective, that means approximately one out of every two people on the Internet visits YouTube.
What this means for marketers is one huge audience for their brand. So big, it can't be ignored. A lot of marketers have figured this out, in fact, every one of the Ad Age Magazine's top 100 advertisers uses YouTube to reach their audience.
Of course, with the good come the challenges. Like, "How do your company's efforts stand out from the over 200 million videos on YouTube?" Or, "How do you sell something while being entertaining enough for someone to choose to watch your video?" And, "Is it worth paying to advertise on other videos, when people can opt out of viewing your message?"
The answer is: challenges create opportunities. YouTube advertising provides a completely different set of rules than traditional broadcast. Commercials are no longer restrained to the :30 and :60 second format. Providing content that can hold a viewer's attention longer provides a greater opportunity for brand bonding.
The basic tenet of advertising becomes even more true in a YouTube world…give people something that interests them and they will watch. So let creativity run free or at least a few cute kittens and get uploading to YouTube.
Next week's topic –
Marketing Insights: Celebrating 10 years of Clearly Creative Communication.