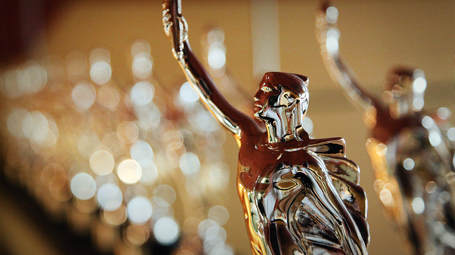 Insights:

All that Glitters: Insight receives 11 MarCom Awards
When visitors walk through Insight Marketing Design's front door, they're greeted with lots of bling – the trophies and statues from twelve years to awards competitions. We'll be adding to the collection with 2014 MarCom Awards.
Insight's team was recognized for creative excellence in broadcast, website development, print design and branding.
Platinum awards
• Lake Area Tech "Big Skills" TV
• Missouri Corn Growers' 2013 annual report
• Heartland Health Resource Center branding/logo design
Gold awards
• CorTrust Bank television campaign
• Secretary of State website
• American Coalition for Ethanol's Ethanol Today magazine
• Gathering Friends Quilt Shop website
• Department of Labor Holiday direct mail
Honorable Mentions
• Missouri River Energy annual report
• Quality BioResources website
• Lake Area Tech "Journey" view book
Insight Marketing Design congratulates all our clients and our staff for their commitment to producing outstanding marketing materials.
MarCom Awards is a creative competition for companies involved in the concept, writing and design of print, visual, audio and web materials and programs. The competition has grown to one of the largest in the world with about 6,000 entries per year. The awards program is administered and judged by the Association of Marketing and Communications Professionals.