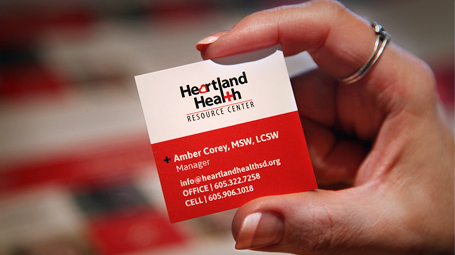 Insights:

Clients That Do Good
Insight Marketing Design works with a wide variety of clients in an even wider variety of industries. Our work helps to positively impact their bottom line and for our client Heartland Health Resource Center, that bottom line is positively impacting lives.
Heartland Health Resource Center is a nonprofit organization committed to promoting overall wellness for people living in Eastern South Dakota with HIV/AIDS and at-risk individuals.
They help people take a proactive approach to dealing with this disease through counseling and providing fiscal resources that allow afflicted people to afford the care they need.
Our work with them is a reminder that marketing isn't all about selling. It can also be about education and raising awareness of important issues. While we always use smart strategies and attention getting creative to help our clients' businesses to do well, it's rewarding to also help a client do good.
You can learn more about Heartland Health Resource Center by visiting the website Insight Marketing Design created for them, and, if you feel like doing some good and helping with their important mission, you'll see a donate now button on their homepage.