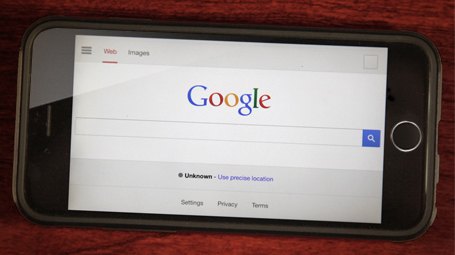 Insights:

Google announcement: higher rankings for mobile-friendly sites.
Google, the world's most popular search engine, is famous for never revealing exactly how they rank search results. The Google gurus are also known to constantly change the parameters they use to judge and serve up online search results. All this makes search engine optimization a combination of art and science.
Insight Marketing Design's digital team spends countless hours studying and testing ways to provide our clients the best possible search results. But a surprise announcement from Google has lifted back the veil of secrecy a little and made our team's job just a little bit easier. 
Google's announcement –
"Starting April 21, we will be expanding our use of mobile-friendliness as a ranking signal. This change will affect mobile searches in all languages worldwide and will have a significant impact in our search results."
What the Google Announcement means: it's more important than ever for companies' websites to be mobile responsive. 
Insight has been recommending and developing responsive sites to our clients for many years due to the massive shift of people to mobile devices to access the web and also an educated guess that mobile-friendly sites receive higher search engine rankings. Responsive design adjusts web pages for optimal viewing regardless of the device being used.
Naturally, mobile-friendliness is just one of a myriad of factors that go into creating a website that will rank high on search engines, but it's now one of the few "no-doubt-must-have" factors for successful SEO (search engine optimization).
Next week Insight Marketing Design's blog will take a look at Google's other mobile-friendliness announcement – app indexing.
If you've been waiting to update your site to be more mobile-friendly, Google's announcement has removed any doubt that the time is now.