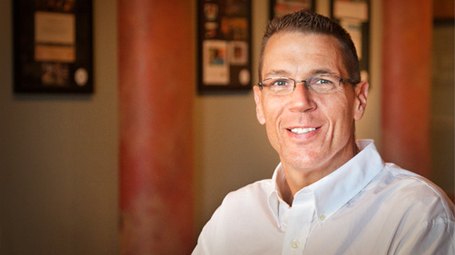 Insights:

Glen Turner joins Insight as Account Executive
When people talk about talent in advertising agencies, most think about artists and writers, but the reality is that to be a great agency, you need talent in every department.
So when we interviewed for a new Account Executive, we looked for experience, marketing knowledge and most importantly — talent. The talent to help create big solutions for marketing plans, the talent to see beyond the obvious and find unique approaches and the talent to champion great ideas that result in our clients' growth.
We were lucky enough to find all that in Glen Turner, Insight's newest Account Executive.
Glen joins us from a 13-year tenure as an executive in the marketing department of the Argus Leader for both their print and digital properties. Before this, he worked in the financial sector and was a business owner. This background ensures our clients will always receive the best brand stewardship and a deep understanding of what it takes to grow a business.
Mr. Turner will work closely with Insight Marketing Design's clients to help them achieve their marketing goals.
Please join us in welcoming Glen Turner to the Insight team or better yet, give him a call at 605.275.0011 to learn how the talented people at Insight Marketing Design can help your business grow.