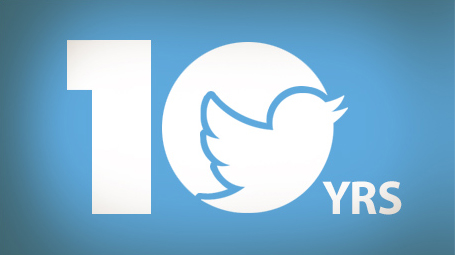 Insights:

Marketing Insights: A decade of tweets.
Twitter is celebrating its ten-year anniversary. Launched in 2006 with the somewhat pedestrian tweet "just setting up my twttr" (Yes, Twitter was spelled twttr when it started.) who could have imagined the real time, popular culture, newsjacking opportunities this new platform would offer marketers.
With only 140 characters to use, and almost instant response to any marketing message, Twitter changed the game. Opportunities needed to be seized immediately and thus major mistakes were, and still are, made on a daily basis. From inappropriate language and photos to hashtag hijacking and embarrassing brand damaging faux pas, using Twitter for marketing can be a risky proposition.
But even with the challenges, the upside is awfully inviting. Twitter is a very cost-effective method for actual conversations with your target market.
The ability to get instant feedback allows marketers to better tailor their message and products or services to their customers. It also allows you to appear current and in-touch with what is going on in your customers' world by reacting to, and commenting on, the most topical subjects.
And while many marketers feel they have a good handle on using Twitter, just like any rambunctious ten-year old, things are probably going to change dramatically. The buzz about upping the character count from 140 to 10,000 will introduce a whole new learning curve and a need for richer, more insightful tweets. Which brings us back to where Twitter started, changing the rules and the look of personal and professional communications.
It just seems right to end this week's blog with a Happy Birthday wish to Twitter in 140 characters – naturally.
Congratulations on 10-years of shaking things up and making marketers count every character carefully and may you do so for many more years.