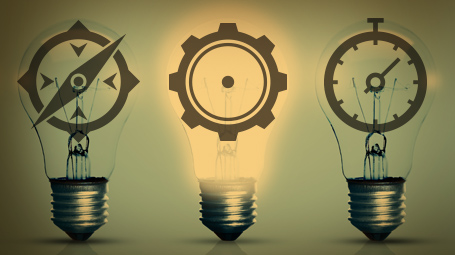 Insights:

Marketing Insights: Insight's 3D creative process
Insight Marketing Design creates hundreds of engaging and attention-getting advertising messages every year. These projects include everything from magazine ads, websites, billboards and interior graphics to messaging in virtually any other medium you can image.
While every creative project Insight Marketing Design produces is unique, there are three phases we utilize to ensure our clients' marketing message resonates with their audience and delivers results.
Insight's 3D message development creative process includes Discover, Develop and Deliver.
The first step is all about learning.  Clearly understanding your company, your goals and what you offer your customers is vital to promoting what makes your service or product desirable. We also define who your customers are, what they are looking for and what motivates their purchasing decisions. This process isn't a one and done. Businesses, marketplaces and customers needs and wants are constantly evolving and changing. So the Discover phase is something we do for brand new clients as well as for clients we've worked with for years. The bottom line is: In marketing, knowledge is a valuable, competitive edge.
The next phase is Develop. From a project outline that clearly defines the goals, objectives, deliverables, deadlines and budgets to market strategies, media strategy and creative executions. This is where all the information from the Discover phase is distilled down to a focused, compelling idea.
And finally, we have Deliver. This is where the rubber hits the road. Our media department will traffic and track all media. Our digital team will execute digital marketing and any coding required. Results will be tracked and defined and constant monitoring will take place to ensure your message is reaching your audience and meeting your goals.
To learn more about Insight Marketing Design's 3D creative process click here to visit our new website.
To see examples of this process in action, click here to take a look around our portfolio.