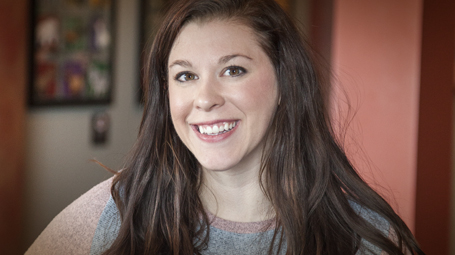 Insights:

Meet Lorna Riemer, Insight's newest Account Coordinator
Lorna's professional background in marketing includes both agency and client side experience. She spent time working on the account side at an advertising agency and then working as a Social Media Director for a large agricultural commodity organization.
We know her understanding of these two similar but different parts of the marketing world will make her invaluable to our clients and a great part of the team at Insight.
In her role as an Insight Account Coordinator, Lorna will work closely with our Account Executives and clients to coordinate marketing efforts, keep projects on schedule, develop industry research reports and the countless other tasks that go into creating successful marketing programs.
Lorna majored in Agriculture Communications and minored in Journalism at South Dakota State University. Once you meet her, you may also think she majored in being the Jackrabbits sports teams' number one fan. 
So, if you like well-organized marketing programs and talking about sports, Lorna is the Account Coordinator for you.
Please join us in welcoming Lorna Riemer to the Insight team and if you want to make her day, a quick "Go Jacks!" will work.