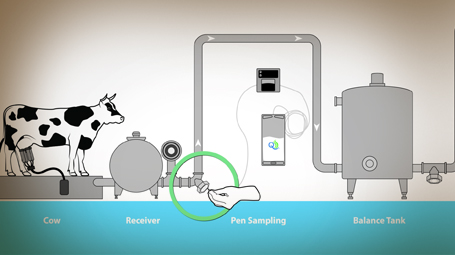 Insights:

Training videos OR Everything you wanted to know about aseptic sampling.
Insight has a very active video production team. In addition to our television and radio broadcast work, the explosion of online videos and their proven effectiveness has given our in-house editor and shooters an almost unlimited variety of projects: from social media video ads that last a few seconds to website-based corporate videos that can last 10 or more minutes.
These online-based video projects take many forms and serve many purposes. Some of these projects may not seem like marketing, until you look a little closer and understand how they strategically build the client's brand.
A case in point is a series of training videos Insight created for QualiTru Sampling Systems.
QualiTru Sampling Systems manufactures and sells aseptic liquid sampling equipment for the dairy industry, food manufacturers and biotech companies. The training videos give step-by-step instructions on how to use the equipment and also promote different ways the system can be used. In addition to being a practical tool for manufacturers to utilize for training employees, these videos also serve a valuable marketing function.
As a marketing tool, the QualiTru training videos provide prospective customers a clear understanding of how the product works. It also promotes how easy the system is to use and the many functions it can be utilized for. The videos additionally provide a real-life example of the high-level of support QualiTru provides to its customers. These videos also build traffic on the QualiTru website, which improves SEO. So these videos, in just a few brief minutes, provide our target market a host a compelling reasons to choose QualiTru products while expanding our client's visibility in the marketplace.
Click here to see more examples of how Insight Marketing Design is maximizing our clients' video efforts.
To see the new QualiTru training videos click here.